Stackable Floating Wind Foundation Gets ABS Nod
Houston-based classification society ABS has given Approval in Principal (AiP) to the Bassoe D-Floater floating wind turbine foundation, designed to handle the largest wind turbines in the world.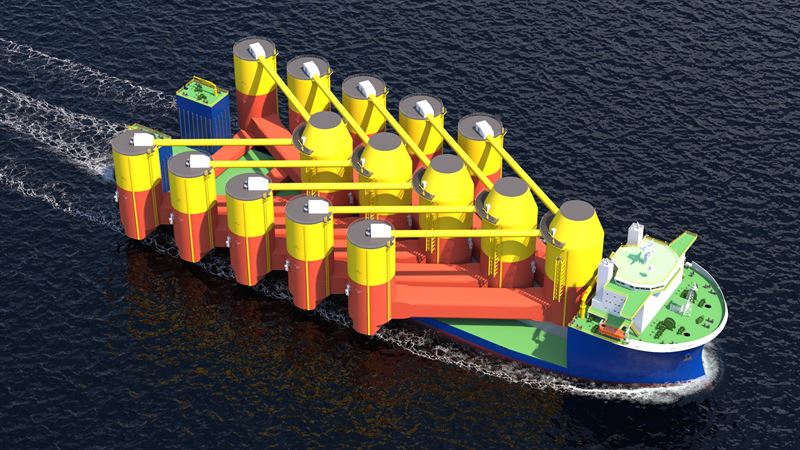 The Bassoe D-Floater technology is capable of carrying 15 MW turbines in some of the harshest environmental conditions, ABS said.
"ABS is proud to add the Bassoe D-Floater to its list of pioneering offshore floating innovations that we have been able to support," said Lars Samuelsson, ABS Head, Global Floating Offshore Wind.
"This list includes classification of the first and largest floating wind projects. Now we are able to support floating turbines capable of matching the capabilities of fixed bottom equivalents in scale and consequent generating capacity. ABS is leading the development of floating offshore wind capabilities globally."
The D-Floater is a three-column, semi-submersible unit with a Delta-shaped pontoon configuration that allows the stacking of foundations inside each other, facilitating transport of at least five completed foundations on a single, heavy lift transport vessel and efficient storage in the marshalling port.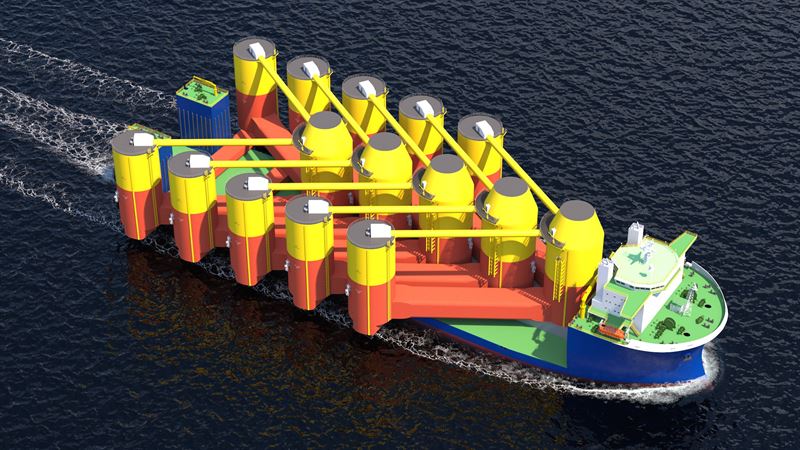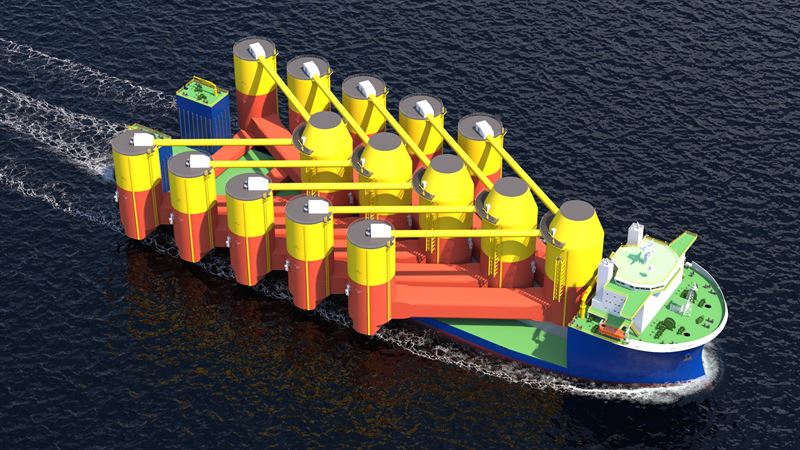 With a tow-out draft of less than 10 metres with the turbine installed, the design is intended to allow flexibility in "assembly port" selection and to allow quayside installation of the tower and turbine closer to the wind farm, in many cases.
"The D-Floater is a floating foundation designed for cost efficient fabrication and logistical solutions to meet the growing demand for renewable energy. Together with our parent company, CIMC Raffles, we will have the ability to deliver more than 50 D-Floaters per year. The D-Floater's global supply capability complements our T-Floater that allows for local fabrication, and both concepts now have approval in principle from ABS," said Tore Ulleland, Managing Director, Bassoe Technology.
The AIP verifies that the design is feasible for the intended application and, in principle, complies with the applicable requirements of the ABS Guide for Building and Classing Floating Offshore Wind Turbine Installations.
When constructed, the D-Floater will qualify for the following ABS Class notations: ✠A1, Offshore Wind Turbine (Floating), Fatigue Life (FL (25)), Underwater Inspection in Lieu of Drydocking (UWILD), and Inventory of Hazardous Materials (IHM).
ABS certified the first semi-submersible offshore wind turbine WindFloat I, classed the world's largest floating wind turbine, Windfloat Atlantic, and classed Kincardine, the world's largest floating offshore wind farm at its commercial online date.
Follow offshoreWIND.biz on: