Marine Power Systems, WavEC Unveil Floating Wind Project in Portugal
Marine Power Systems (MPS) and WavEC, one of the co-managers of the Aguçadoura test site offshore Viana do Castelo, have signed a Memorandum of Understanding (MoU) on deploying MPS modular floating platform technology, PelaFlex, at the Portuguese test site.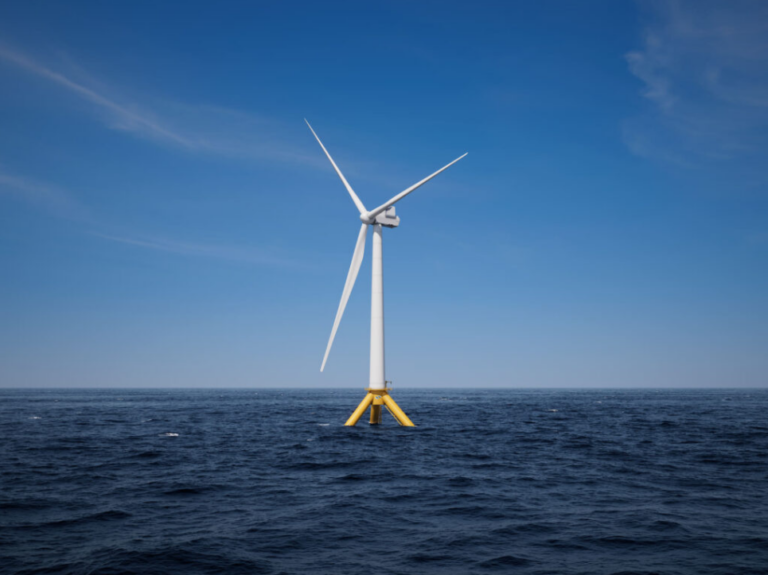 The news comes shortly after MPS signed a collaboration agreement with RWE which will, inter alia, allow RWE to learn more about MPS' offshore wind foundation solution, called PelaFlex, and how it could be deployed from the region's ports into the Celtic Sea.
Under their MoU, MPS and WavEC agreed to jointly identify opportunities for deploying MPS technology offshore Portugal, including at the future Technological Free Zone at Viana do Castelo and other potential sites.
Namely, the Portuguese Government announced last year that it would create three Technological Free Zone for renewable energy projects, which provide a pre-consented area with grid connection where renewable energy technology can be more easily deployed and tested without incurring all the normal regulatory processes.
The Aguçadora test site off Viana do Castelo was also the home of Principle Power's 2 MW WindFloat 1 prototype, which was in operations between 2011 and 2016.
"The deep-water zone at Viana do Castelo brings an excellent wind resource with a grid connection making it a first-rate site for deployment", said Gareth Stockman, CEO at Marine Power Systems.
Within the new partnership, WavEC will support MPS throughout the licensing and consenting process, as well as the environmental impact assessment and performance monitoring in Portugal.
The collaboration will also facilitate sharing data between the technology developer and WavEC, and optimising the deployment of MPS technology in Portuguese waters.
"We look forward to working with MPS on the deployment of their technology, providing support in licensing and consenting, environmental monitoring and impact assessment, performance assessment and engaging with the supply chain", said Marco Alves, CEO at WavEC.
MPS also plans to demonstrate its floating platform DualSub, which can be configured to harness wind and wave energy or as a combined solution, at the Biscay Marine Energy Platform (BiMEP) test site in northern Spain.
In August, MPS also announced it would demonstrate a multi-megawatt wave energy array at the European Marine Energy Centre (EMEC) in Orkney, Scotland.
There, its PelaGen wave energy converters (WECs) will be deployed on MPS' modular floating platform PelaFlex.
Follow offshoreWIND.biz on: