Cadeler F-Class Newbuild Booked Until 2030
Danish wind farm installation vessel owner and operator Cadeler has announced an agreement with an undisclosed customer that secures the utilization of the company's F-class vessel for a period of up to four years.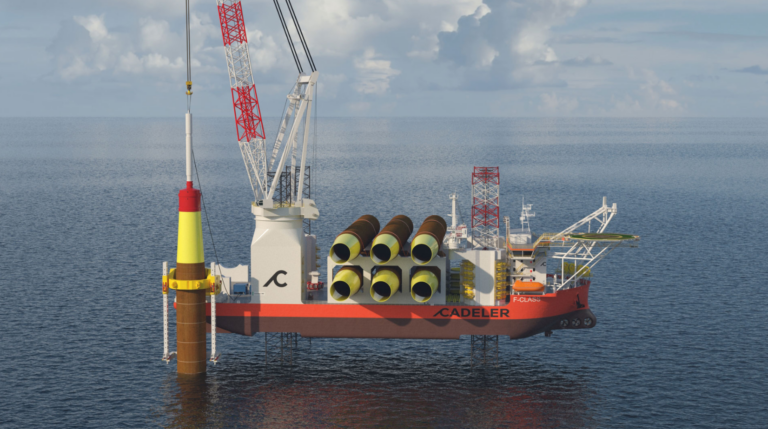 The agreement comes with a minimum guaranteed utilization and a high level of flexibility for the client to freely choose to either install foundations or wind turbines, Cadeler said.
For this agreement, Cadeler will make use of its new F-class vessel, featuring what is described as a unique hybrid design, allowing the vessel to convert from being a foundation installation vessel (WFIV) to a wind turbine installation vessel (WTIV) within a short period of time.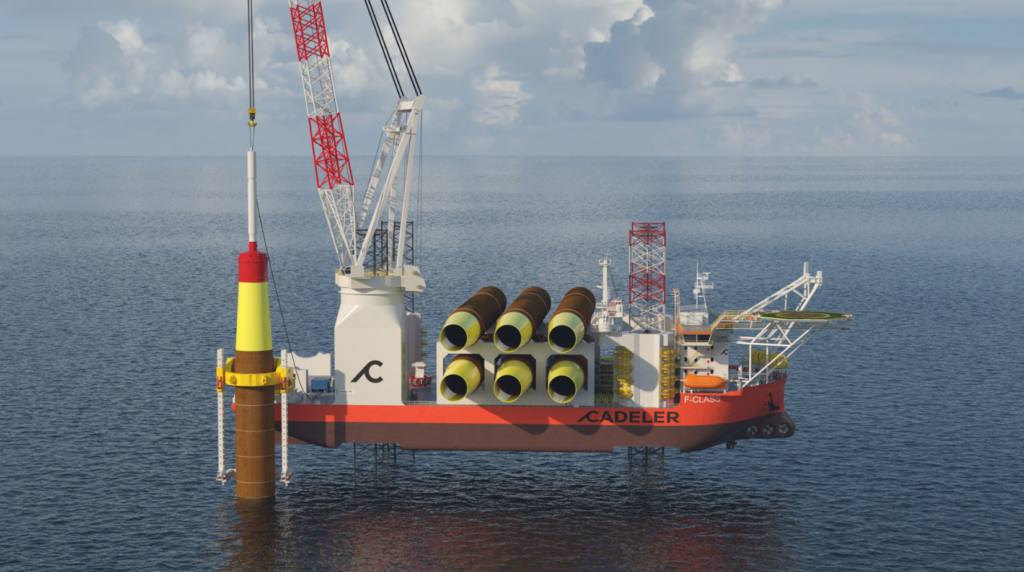 The new F-class vessel is expected to be delivered in the fourth quarter of 2025.
The first task of the F-class vessel is the installation of turbine foundations at the Hornsea Three offshore wind farm commencing in 2026.
When the WFIV completes the installation at Hornsea Three, it will start executing the newly announced agreement.
If all options stipulated in the new agreement are called, the value of the agreement will exceed EUR 330 million for the vessel only, Cadeler said.
In addition, this agreement provides Cadeler with the possibility of bidding on the transport and installation (T&I) scope.
Mikkel Gleerup, CEO of Cadeler A/S said: "We are very happy that we have secured a long-term utilization of our state-of-the-art F-class vessel until 2030. This is a clear testimony that our vessels are a good fit for the market, in high demand and that Cadeler is a valued business partner to our clients. We are looking forward to putting our new hybrid vessel to good use in the next years while executing projects in collaboration with our business partners."
Large developers of offshore wind farms are increasingly looking to secure the necessary business partners and assets e.g. subcontractors, installation vessels, and crew for longer terms to ensure timely execution of the series of projects they have in their pipeline, according to Cadeler.
This portfolio-based approach is also said to be shared by Cadeler's undisclosed customer in this particular case, which aims at securing the needed capacity for years to come to avoid bottlenecks and delays in project execution caused by a lack of assets.
Cadeler is also currently building two X-class vessels to be delivered by COSCO Heavy Industries in the second half of 2024 and the first quarter of 2025. The F-class vessel will be built on specifications similar to the two X-class vessels.
With a deck space of 5,600m2, a payload of more than 17,600 tons, and a main crane capacity to be disclosed at a later date, the X- and F-class vessels will be able to transport and install seven complete 15 MW turbine sets per load or five sets of 20+ MW turbines, cutting down the number of trips needed for each project.
The F-class will also be able to transport up to six XL monopiles (weight 2,300-2,600mt each) per round-trip.
The X- and F-class vessels are built at COSCO's shipyard in Qidong in China. The strategic partners for the large-scale new builds include GustoMSC NOV, Kongsberg, Huisman, and MAN Energy.
Follow offshoreWIND.biz on: