Lhyfe Unveils Large-Scale Green Hydrogen Plan in Netherlands
Lhyfe plans to build a large-scale hydrogen production facility in the Delfzijl chemical cluster in the province of Groningen, the Netherlands, which will use offshore wind power for electrolysis.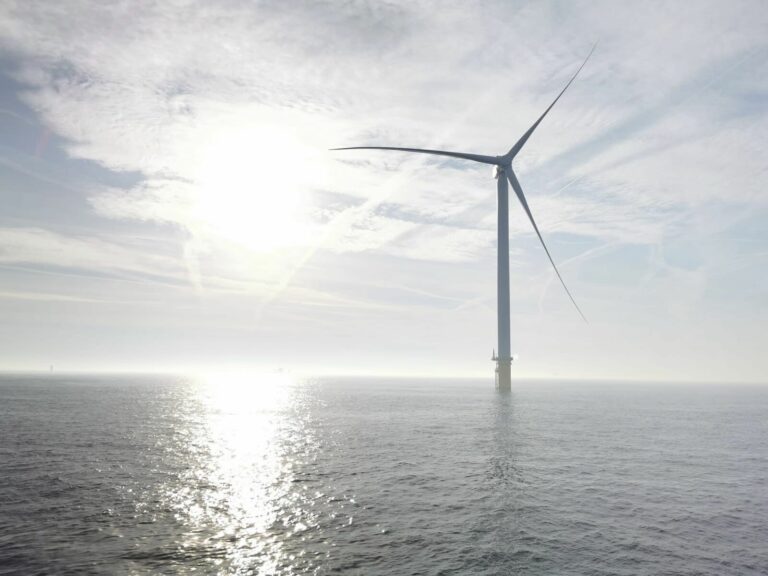 The 200 MW plant will have an annual production capacity of more than 20,000 tonnes of green hydrogen which corresponds to 55 tonnes per day, saving 2.2 million tonns of CO2 emissions over a ten-year period, according to the France-headquartered green hydrogen company.
The commissioning of the green hydrogen facility is planned for 2026, at the earliest.
Lhyfe says that it has already secured the necessary land and the electrical connection to renewable energy, with the plant's realisation still subject to obtaining the necessary permits as well as reaching a financial investment decision.
"Delfzijl is an ideal location for renewable green hydrogen production as it has direct access to renewable energies from its offshore wind power plants which are situated off the coast", said Luc Graré, Head of Central and Eastern Europe at Lhyfe.
"Groningen is one of Europe's pioneers when it comes to the energy transition. The region's goal is to become the leading hydrogen valley of North-Western Europe and to build up a complete value chain from production, storage and transportation of green hydrogen. We fully support this development and are proud to be part of the journey".  
The company emphasised that Delfzijl is already a major consumer of hydrogen as a chemical raw material and that the demand there will increase significantly in the future.
"Renewable green hydrogen as an energy carrier will support the transport of offshore generated energy through the country, helping to ease an already congested electricity grid. As such, Lhyfe's Delfzijl plant will be able to supply green hydrogen throughout the Netherlands, as well as to potential off-takers in Germany and other bordering countries", Luc Graré said.
Lhyfe is already developing several projects across Europe and is also behind the world's first offshore green hydrogen project, which was commissioned on 22 September in France.
The company says it aims to have a total installed hydrogen production capacity of 3 GW by 2030 and, to achieve this goal, the company is building decentralised hydrogen ecosystems with different plant sizes across Europe, including the project in Delfzijl.
Follow offshoreWIND.biz on: