Haizea to Deliver XXL Monopiles for Hornsea Three
Ørsted and Haizea Bilbao have signed a contract for the supply of XXL monopiles for the Hornsea Three offshore wind farm in the UK, which represents the largest single contract ever secured by Haizea Wind Group.
Under the contract, which is subject to Ørsted taking a final investment decision, Haizea Wind Group will manufacture the monopiles in its new plant in Bilbao, where the construction of the building for the new monopile facility will commence in the coming weeks and is scheduled to be operational in the second half of 2023.
For the Hornsea Three project, Haizea will be responsible for procurement of materials, engineering of the fabrication process, and fabrication of the XXL monopiles that will be delivered to Ørsted in the port of Bilbao.
The contract comes on the heels of Ørsted being awarded a Contract for Difference (CfD) for Hornsea Three in the UK's Round 4 this July, when the developer said the 2,852 MW project is the world's single biggest offshore wind farm.
According to Haizea, this major contract also comes after the previous agreement signed last January that set the basis for co-operation between the two companies.
The Spanish company, which has been primarily doing business in tower production in the offshore wind sector, says the contract also aligns with its strategic growth plan that includes the target to secure a relevant position in the foundation supply and manufacturing domain.
Borja Zárraga, CEO of Haizea Wind Group, said: "A contract like this provides certainty and stability to our business plan and certainly adds value to our shareholders, employees and suppliers. Furthermore, we are delighted to work for the market leader in offshore wind and join the recently launched decarbonization programme and its ambitious yet necessary targets".
With its new monopile production facility on the way and the work being performed at Haizea's tower factory in Bilbao, the company says the Port of Bilbao will also reinforce its position as one of the most important offshore wind hubs in the south of Europe.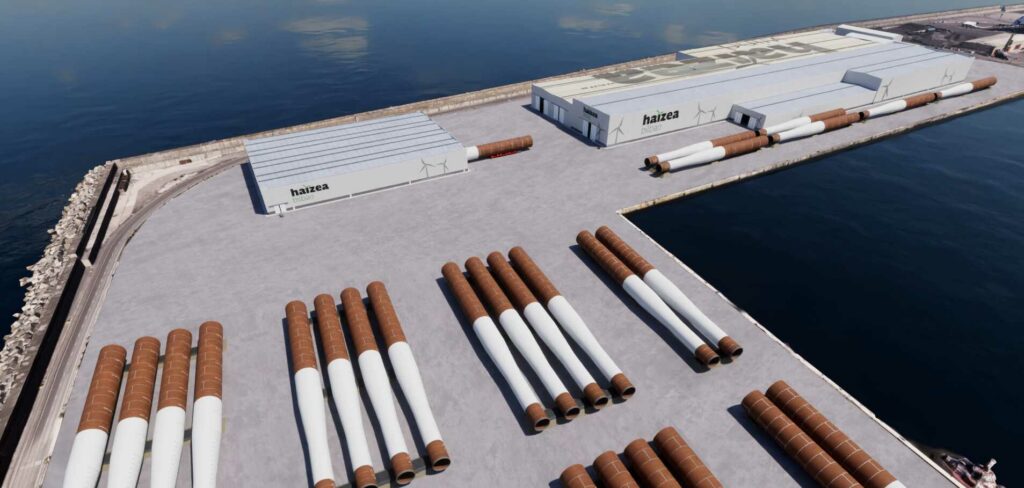 "The new Bilbao Monopile factory will be a state-of-the-art factory where we will be able to produce the most challenging designs in the industry in a safe, efficient and sustainable manner. The signature of this contract is the result of the confidence that our robust plan has inspired in Ørsted, who is probably the most knowledgeable client in this industry", said Jos Buijks, Managing Director Monopiles Business at Haizea Bilbao.
"Also, the synergies with the existing Offshore Tower facility where we currently employ more than 400 people and produce 8m diameter tubulars, and the strategic location in the port of Bilbao will bring additional benefits to our company and the whole offshore industry".
Located 160 kilometres from the Yorkshire coast, the 2,852 MW Hornsea Three will feature more than 200 wind turbines installed across an area of almost 700 square kilometres.
Follow offshoreWIND.biz on: