Japanese Companies Make Progress with Tension Leg Floating Tech
Japanese companies Jera, Modec, Toyo Construction, and Farukawa Electric Industry have launched a subsea ground survey in Ishikari Bay, Hokkaido, Japan, as part of a project to develop cost-reducing technology for tension leg platform (TLP) floating offshore wind turbines.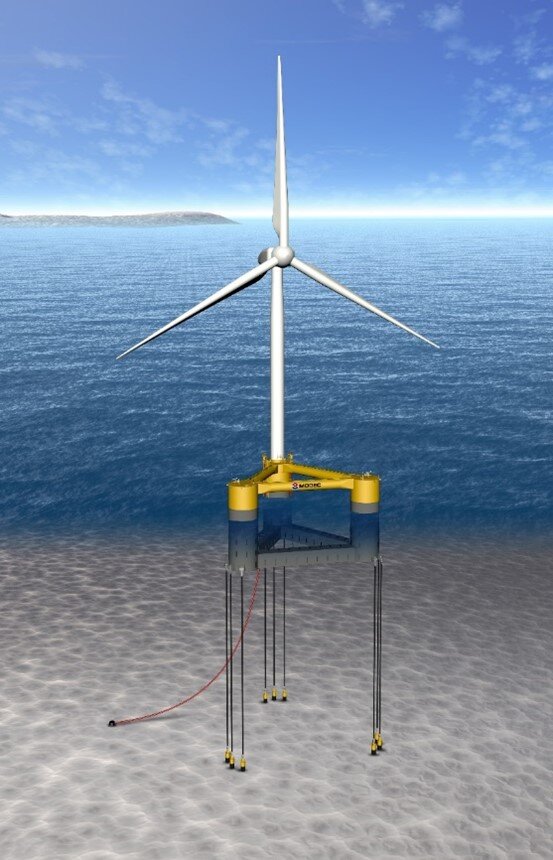 The survey was launched in preparation for verification testing of power generation using the TLP floating offshore wind turbines.
The goal is to understand the geotechnical structure and other characteristics of the seabed, which are necessary for setting the design parameters of TLP floating offshore wind turbines, Modec said.
Jera will conduct the survey based on the environmental conditions applicable to TLPs that were provided by Modec.
In formulating plans for verification testing, the consortium will continue to consult with the local fishing industry, residents, government administrations, and other stakeholders to ensure their understanding.
The survey is part of a two-year project to develop cost-reducing technology for TLP floating offshore wind turbines which the consortium was selected to conduct by the New Energy and Industrial Technology Development Organization (NEDO) under its Green Innovation Fund programme.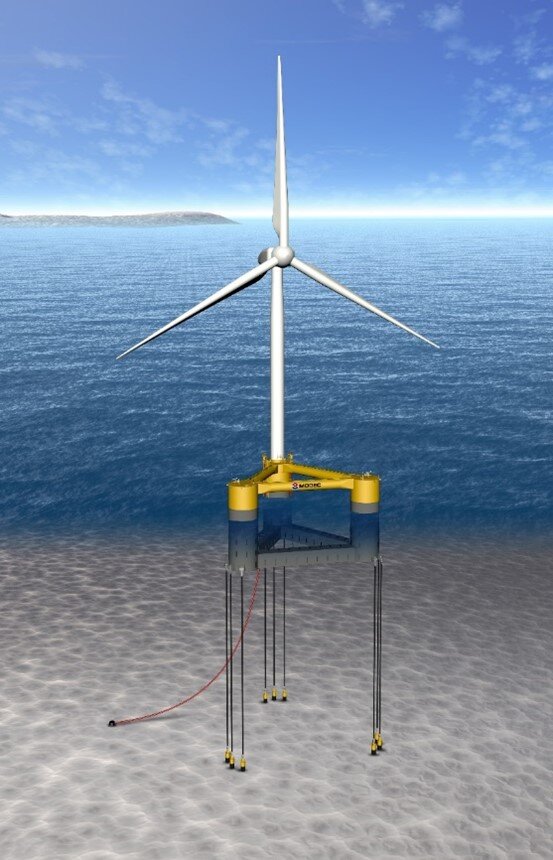 Because Japan has limited shallow-water sites where the bottom-fixed offshore wind turbines can be installed, there is a domestic demand for practical offshore wind turbines that can be installed in deep water further from shore, Modec said in a press release from January.
According to the consortium, the goal of the project is to establish component technologies for TLP floating and mooring systems and subsea power transmission systems with the aim of commercialising floating wind farms in the early 2030s.
A basic plan for a 15 MW-class power generation demonstration facility will be drawn up based on design and environmental parameters provided by Jera.
The Japanese government aims to deploy 10 GW of offshore wind capacity by 2030 and 30-45 GW by 2040, including floating wind, as part of its target to reach net-zero emissions by 2050.
Follow offshoreWIND.biz on: