Dutch Company Develops Offshore Wind-Powered Hydrogen Production Platform
The Netherlands-based engineering company Iv-Offshore & Energy has developed a platform that uses offshore wind energy to produce 85 kilotonnes of hydrogen per year.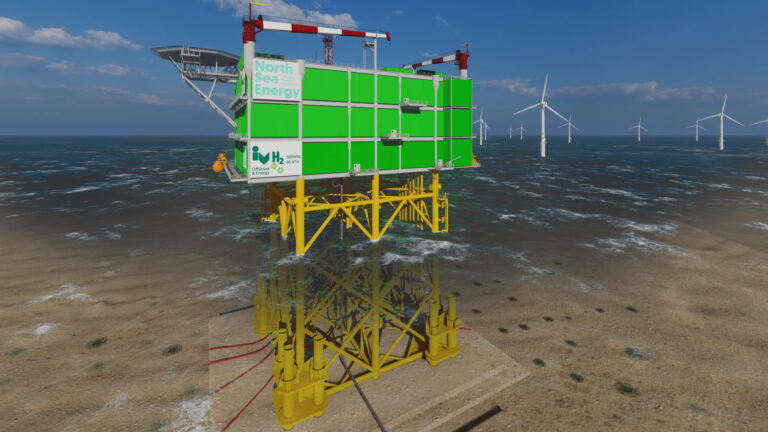 With a capacity of 500 MW, the platform can produce enough green hydrogen in a single day to power more than 300,000 hydrogen cars to drive at least 100 kilometres, the company states. According to information available on the company's website, the platform has a production capacity of 10,000 kilograms of green hydrogen per hour.
Iv-Offshore & Energy performed the complete design of the offshore hydrogen platform, from the process design and the integration of the electrolyser systems to the Balance of Plant, jacket design, and auxiliary systems.
The dimensions of the offshore hydrogen production platform are comparable to the 1.3 GW High Voltage Direct Current (HVDC) substation the company designed for RWE's Sofia offshore wind farm in the UK.
The platform weighs 21,000 tonnes (including the topside, jacket and jacket piles) and can be installed in water depths of up to 45 metres.
"Now that offshore wind farms are increasingly located further and further away from the coast, the necessity to integrate sustainable energy systems is imperative. Large volumes of electricity produced from offshore wind farms cannot simply be fed into the onshore high-voltage grid at peak times", Iv-Offshore & Energy states.
"However, converting it to hydrogen provides a possibility to enable bringing this renewable energy ashore for use. Hydrogen gas is simple and less expensive to transport and store than electricity, and existing or new pipelines can be used".
Follow offshoreWIND.biz on: