Aibel and Hitachi Energy to Deliver Hornsea 3 Converter Platforms
Ørsted has awarded the Norwegian offshore service company Aibel, in partnership with Hitachi Energy, with an EPCI contract for two platforms for the Hornsea 3 project in the UK sector of the North Sea.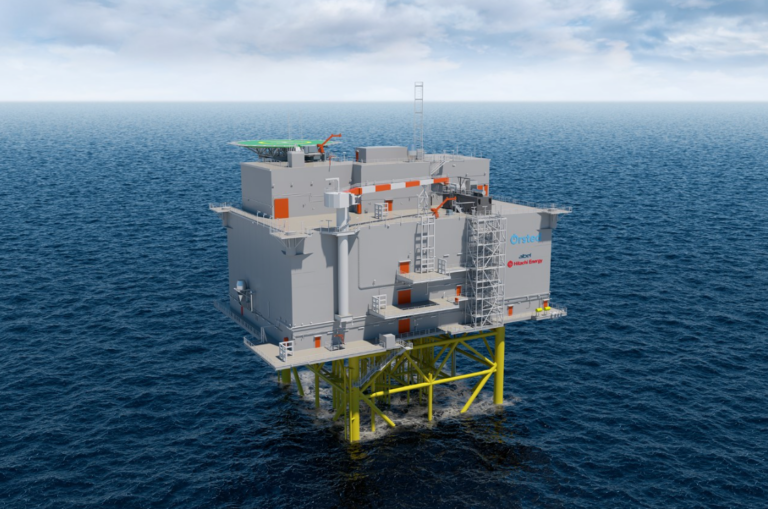 Under the contract, Aibel will be responsible for engineering, procurement, construction, and installation in the delivery of two HVDC converter platforms.
Hitachi Energy will supply two HVDC Light® converter systems, while Aibel will deliver two HVDC offshore converter platforms. The platform is based on Hitachi Energy's modular HVDC system including its advanced control and protection system, MACH™.
The contracts with Aibel and Hitachi Energy are subject to Ørsted reaching Final Investment Decision (FID) on Hornsea 3, which is expected within the next 18 months and potentially as soon as the end of 2022.
The unmanned platforms will have a lean design, with a steel jacket structure. They will be operated from shore and accessed for maintenance by Service Operations Vessels (SOVs) or helicopters.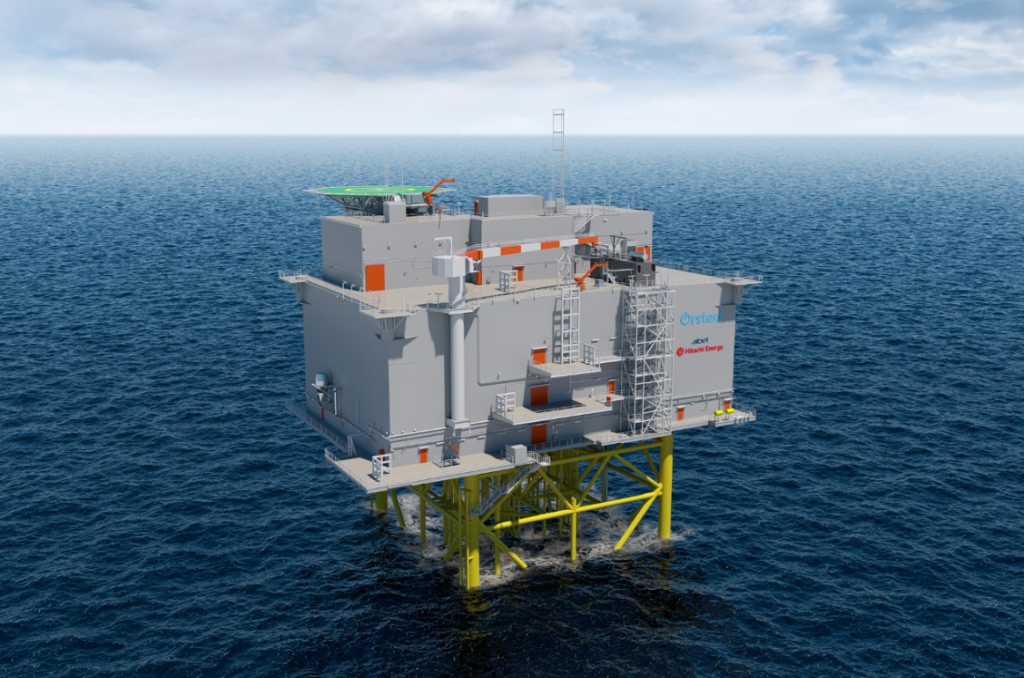 The two platforms will have a combined capacity of up to 2.852 GW to serve the offshore wind turbines in the Hornsea 3 project. This makes the project the single largest offshore wind project in the world, expected to produce enough energy to meet the average daily needs of over three million UK homes.
The wind farm will feature more than 200 wind turbines installed across an area of almost 700 square kilometers.
Hornsea 3 will be located 160 kilometres from the Yorkshire coast and when it comes online, Ørsted's Hornsea zone – comprising Hornsea 1, 2 and 3 – will have a total capacity of in excess of 5 GW.
"We are proud and honoured to enter into a new collaboration with Ørsted – a relationship that has matured over the last 36 months. With this award, we once again consolidate our position as a leading supplier of HVDC solutions in the European offshore wind segment," said Aibel's President and CEO, Mads Andersen.
Hornsea 3 was one of the five offshore wind projects which secured a Contract for Difference (CfD) in the most recent auction round in the UK.
"The Ørsted vision is a world that runs entirely on green energy and the Hornsea projects are a significant step towards this goal in the UK," said Patrick Harnett, Vice President Programme UK at Ørsted, and continued.
"Together with Aibel, we are demonstrating that renewables like offshore wind are a huge part of the world's sustainability journey. Hornsea 3 will not just provide low cost, clean energy for millions of homes in the UK, it will also deliver thousands of high-quality jobs and billions of pounds of investment in the offshore wind supply chain in the UK and beyond."
Aibel currently has four platforms under construction – one for the Dolwin5 project off the German coast, and three platforms for the Dogger Bank offshore wind farm in the UK part of the North Sea. With this latest addition to Aibel's offshore wind portfolio, green energy projects make up a substantial part of the company's order backlog, the company said.
"With the award of Hornsea 3, we accelerate our transformation towards renewables and low carbon solutions. Our order backlog now holds approx. 60% related to offshore wind and electrification of energy infrastructure. We are of course excited about this, and we look forward to work with Ørsted and deliver on our lean HVDC concept," said Andersen.
The Hornsea 3 project will be headed from Aibel's Oslo office, while construction of the two platform topsides will take place at Aibel's yard in Thailand. They will then be transported to Haugesund, where they will be outfitted with Hitachi Energy's latest generation HVDC converter valve technology prior to final completion and commissioning. This is the same delivery model as used for the Dogger Bank platforms. In this way, Aibel expects to utilize synergies from previous projects.
The two platforms, Hornsea 3 Link 1 and 2, will follow Aibel and Hitachi Energy's concept, the company said.
"We have worked closely with our partner Hitachi Energy on several projects now, and our teams in Norway and Thailand have done a tremendous job on previous and ongoing offshore wind projects together with Hitachi Energy. Therefore, I'm confident that we will succeed with our proven concept and delivery model," said Nick Routledge, Executive Vice President for Offshore Wind in Aibel.
The platform topside for the Hornsea 3 Link 1 is scheduled to arrive in Haugesund in the first quarter of 2025, with the sail way to the installation site expected in 2026.
Hitachi Energy is supplying four HVDC converter stations, which convert AC power to DC for transmission in the subsea cables, then reconvert it to AC for integration into the onshore grid. Two of the converter stations will be installed on offshore platforms and two at mainland grid connections.
"Offshore wind is a critical part of the clean energy transition and our HVDC technology is vital for effective transmission to the mainland power grid," said Niklas Persson, Managing Director of Hitachi Energy's Grid Integration business.
"To address the rapidly growing offshore market, partnerships and collaboration are key to deliver at the speed and scale required to reach our decarbonization and energy security goals."
Follow offshoreWIND.biz on: