Dutch energy company Eneco has started the construction of the Maasvlakte 2 onshore wind farm in the Rotterdam harbour area, with a portion of turbine components to be installed using offshore installation techniques.
The wind farm covers a total length of approximately 7.5 kilometres.
The 2.5-kilometre-long hard sea defences consist of a dyke body with a paved surface on top and large boulders in the surf.
The 5-kilometre soft sea defences consist of beach and sand dunes. The wind turbines on the hard sea defences will be positioned on the land side of the dyke. The wind turbines on the soft sea defences will be erected on the beach in front of the sand dunes.
The first monopiles will be transported to the beach of the Maasvlakte industrial area in May, where they will be installed using offshore techniques, Eneco said.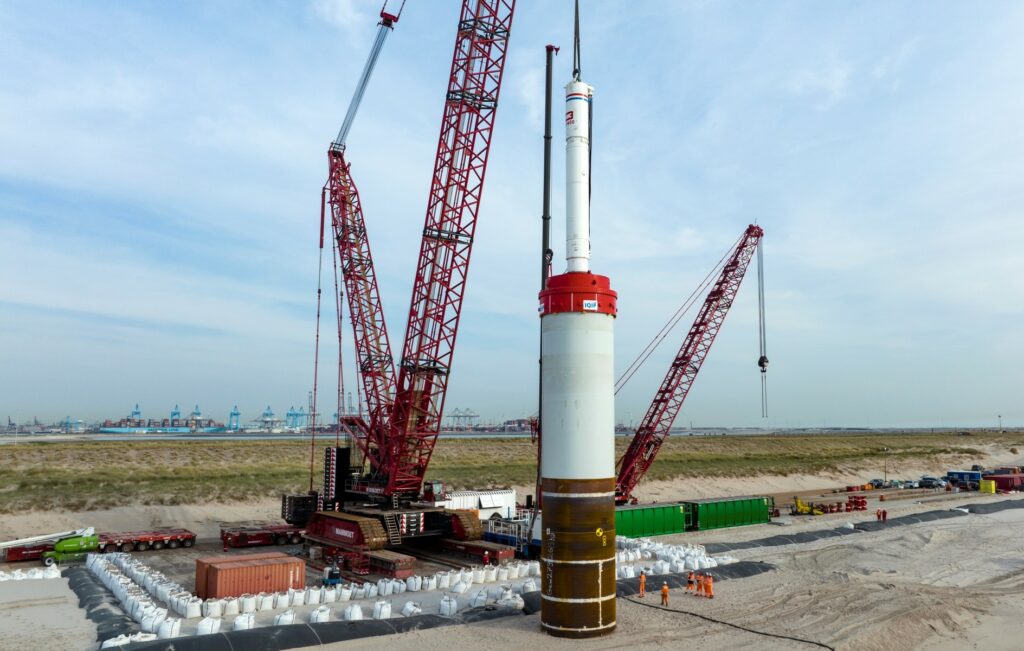 Preparatory construction works such as dune access points and temporary roads started in February. The first crane locations are now ready for use and the work area is ready to start the construction of the turbines, Eneco said.
This is said to be the first time ever that offshore installation techniques such as using monopiles and driving them into the ground using a hammer will be used on an onshore wind farm project.
Using this innovative construction method is necessary in order to create a sufficiently solid base for the 12 wind turbines that will be located on the beach, Eneco said.
Together with turbine manufacturer Vestas, Ballast Nedam is realising the wind farm's 22 wind turbines on both hard and soft sea defences.
Follow offshoreWIND.biz on: