Offshore Wind Center Stage as Canada and Nova Scotia Look to Expand Offshore Energy Regime Mandate
The governments of Canada and Nova Scotia intend to refresh and expand the mandate of the Canada-Nova Scotia offshore energy regime and further collaborate on establishing a competitive offshore renewables sector expected to position Nova Scotia as "a world leader in offshore wind and clean hydrogen production."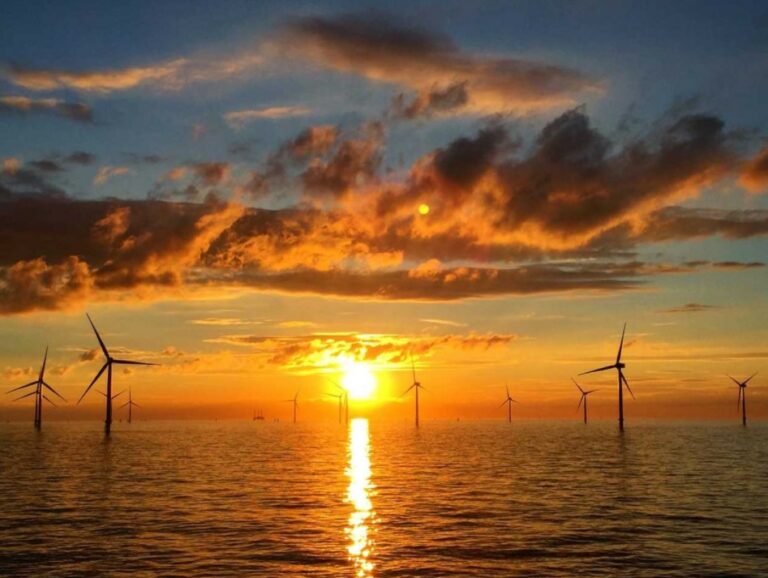 The two governments have agreed to work toward modernizing the Canada-Nova Scotia Offshore Petroleum Board (CNSOPB) that would expand its mandate to include the regulation of offshore renewable energy development in the Canada-Nova Scotia offshore areas.
Modernizing the CNSOPB is consistent with both governments' commitments to diversify their economies and includes an intention to move forward by renaming the board to the Canada-Nova Scotia Offshore Energy Board (CNSOEB) to reflect its new mandate.
To implement these changes, the government of Canada intends to amend the Canada-Nova Scotia Offshore Petroleum Resources Accord Implementation Act, and the government of Nova Scotia has committed to introducing mirroring legislative amendments in the province's House of Assembly.
The CNSOPB will draw on existing regulatory experience, technical expertise and administrative capacity. The new Board will become the lead regulatory body for offshore energy in the Canada-Nova Scotia offshore areas, creating a predictable and streamlined regulatory environment and promoting investor confidence in the deployment of renewables, the governments said.
As Canada and Nova Scotia facilitate the emergence of a globally competitive offshore renewables sector, both governments and the CNSOEB have agreed that the primary focus of offshore development efforts will be renewable energy projects.
"The offshore regulatory Board and staff welcomes the expansion of our mandate to transition to marine renewables," Barbara Pike, CNSOPB Chair, said.
"With the two offshore natural gas projects successfully decommissioned and no drilling planned, we are all excited to work with both governments, Indigenous groups and our stakeholders, including the fishing community and environmental groups, to transition our world-class experience and expertise to the regulation of the renewable energy sector in the Canada–Nova Scotia Offshore Area."
The governments said that they are committed to creating regulatory alignment and certainty in a way that will allow offshore renewable projects to be expedited moving forward in support of the clean energy transition. Therefore, both governments will work together to consider adjustments to the regulatory regime for these projects to proceed as efficiently as possible while ensuring that regulatory reviews remain rigorous and effective.
In further support of this work, the Minister of Environment and Climate Change, in partnership with the Government of Nova Scotia, will be initiating a regional assessment for offshore wind energy in Nova Scotia to assist in providing long-term regulatory certainty and clarity for investors, which will be conducted in consultation with the CNSOEB.
"Nova Scotia is a national leader in fighting climate change and we're committed to having 80 percent of our electricity needs met with renewables by 2030. Expanding the regulatory authority to cover offshore renewable energy development will help us work toward cleaner sources of energy and create green jobs in Nova Scotia," Tory Rushton, Minister of Natural Resources and Renewables, Nova Scotia, said.
Additionally, Natural Resources Canada will initiate a regional process to work collaboratively with provinces and territories, Indigenous partners and the private sector to create place-based economic strategies that facilitate the creation of sustainable jobs through the clean energy transition.
"With some of the best offshore wind resources in the world, Nova Scotia can develop this resource to meet increasing demand for clean electricity, and also to produce clean fuels such as green hydrogen for export and domestic use," Elisa Oberman, Executive Director, Marine Renewables Canada, said.
"Growth of this sector also poses a unique opportunity for a just transition – as Canada moves away from fossil fuel development, businesses with decades of experience in offshore oil and gas can diversify and transfer skills to activities such as offshore wind installation and hydrogen production, storage and distribution."
This follows a similar announcement made last week by the governments of Canada and Newfoundland and Labrador. The Canada-Newfoundland and Labrador Offshore Petroleum Board will also have its mandate expanded to include offshore renewable energy development and a regional assessment for offshore wind will be conducted.
Follow offshoreWIND.biz on: