Aker Offshore Wind Eyes New Areas and Scotland's Oil & Gas Electrification Tender
Aker Offshore Wind is looking at the Scottish oil & gas electrification tender as one of the opportunities for bidding and is also eyeing France, Germany, Ireland, Italy, Spain, and Vietnam as further prospective markets, according to the company's latest presentation on annual results.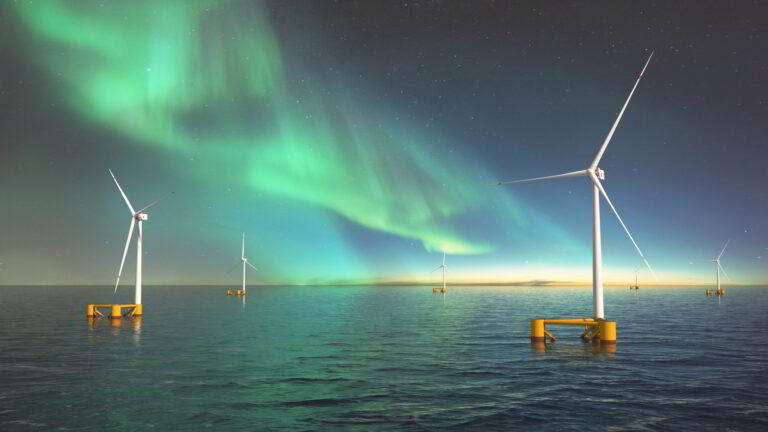 Aker Offshore Wind's net portfolio jumped from 1.5 GW in 2020 to 3.5 GW at the end of 2021, with its gross portfolio now at more than 6 GW.
The company says future opportunities include plans for floating wind in the Celtic Sea and Scotland's Innovation and Targeted Oil & Gas (INTOG) offshore wind lease auction to be launched in 2022 for offshore wind projects to power oil & gas platforms in the North Sea.
Furthermore, Aker Offshore Wind said it identified further prospective markets which could include France, Germany, Ireland, Italy, Spain and Vietnam.
In the US, California and Oregon hold promising opportunities for floating wind development, with both states having approved legislation for the build-out of multiple gigawatts of offshore wind, according to the company.
As of 1 March, Aker Offshore Wind's portfolio of projects and prospects on a gross basis includes: the 1.2 GW KF Wind project in South Korea, up to 3 GW across three Freja Offshore projects planned in Sweden, 2 GW across two projects planned for Norwegian auction, 800 MW in Japan, and 200 MW in California, the US.
At the end of last year, Aker Offshore Wind and Aker Clean Hydrogen, together with DNV, also unveiled a project utilising 10 GW of floating offshore wind capacity to power multiple floating installations which will produce green hydrogen.
For 2021, Aker Offshore Wind reported a revenue of NOK 14.3 million (approximately EUR 1.5 million).
The revenue generated in 2021 is derived from the delivery of services related to development projects within the offshore wind industry, primarily in deep waters using floating foundations as well as deep-water bottom-fixed technologies. Services are mainly delivered to associate companies and joint ventures, but may also be delivered to third parties.
Long-term, it is expected that the main revenue generation will relate to sale of power from offshore wind production owned by Aker Offshore Wind or its subsidiaries, or through joint ventures.
Follow offshoreWIND.biz on: