Aker Presents Massive Offshore Wind-to-Hydrogen Project in Scotland at COP26
Aker Offshore Wind and Aker Clean Hydrogen, together with DNV, have used the COP26 conference to unveil a project utilising 10 GW of floating offshore wind capacity to power multiple floating installations which will produce green hydrogen for onwards transmission to a net-zero hydrogen refinery on Shetland.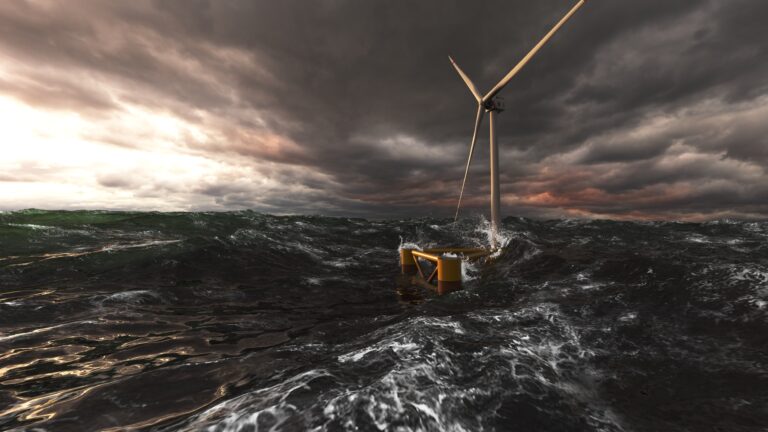 The refinery will produce a range of zero carbon energy solutions for local consumption and export across the world, including ammonia, liquid hydrogen, and synthetic fuels.
The Aker companies and DNV are now embarking on a consultation project with the authorities and businesses to mature the project towards a future investment decision, Aker Offshore Wind said in a press release.
[The article continues below the image.]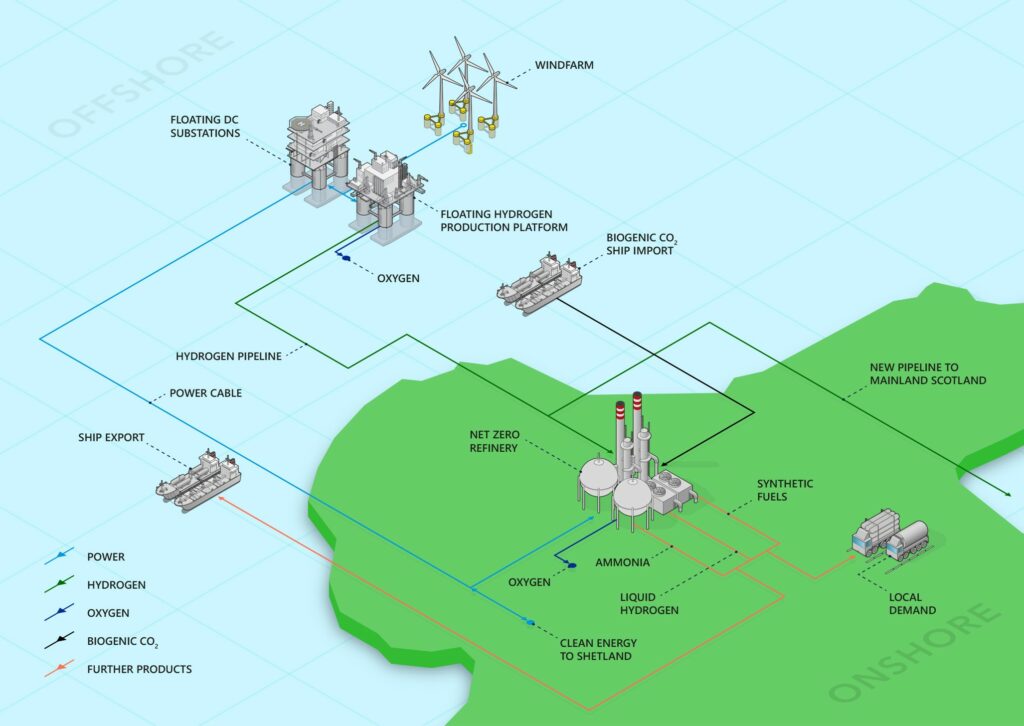 According to the company, enough liquid hydrogen will be produced to power 40 per cent of the total mileage of local UK buses, as well as enough synthetic fuel to make 750 round trips from the UK to New York.
The 10 GW project, called Northern Horizons and planned to enter into operation in 2030, will utilise giant turbines nearly as tall as the London Shard mounted on floating platforms more than 130 kilometres offshore Shetland.
The Northern Horizons initiative is a response to the Scottish Government's ambition to develop Scotland's potential to export significant quantities of hydrogen. The government is targeting 5 GW of hydrogen production by 2030 and is actively seeking international collaboration in the development of a shared hydrogen economy, Aker Offshore Wind said.
On top of supporting the energy transition towards 2045 and beyond, Northern Horizons will also create thousands of jobs and invest billions of pounds during construction and operation, according to the developers.
"Such innovation and private sector investment are key to meeting the UK and Scotland's net zero targets and delivering the unprecedented ambition on display here in Glasgow at COP26", said Sian Lloyd-Rees, managing director of Aker Offshore Wind UK. "This is a technically and economically feasible plan to deliver floating offshore wind at the scale needed to deliver clean energy products which can be used to help decarbonise fuel-heavy industries such as shipping and aviation".
The Northern Horizons project comes a few months after Aker Offshore Wind, in partnership with Ocean Winds, submitted a series of floating wind bids in the ScotWind leasing round, which could deliver up to 6,000 MW of energy in the Outer Moray Firth.
Last month, Aker Offshore Wind revealed plans to utilise underwater substations as part of its ScotWind development. Substations are traditionally installed above sea level but moving them down to the seabed brings several reliability and cost benefits, according to Aker.
Furthermore, the multi-million-pound subsea innovation would be developed, manufactured, and supplied in Scotland by Aker Solutions and would provide major export opportunities for Scottish businesses, the company said.