New York Bight Lease Sale: Who Is Competing?
The US Bureau of Ocean Energy Management (BOEM) has deemed 25 companies and consortia eligible to bid in today's New York Bight offshore wind lease sale, including some of the biggest offshore wind and Big Oil names.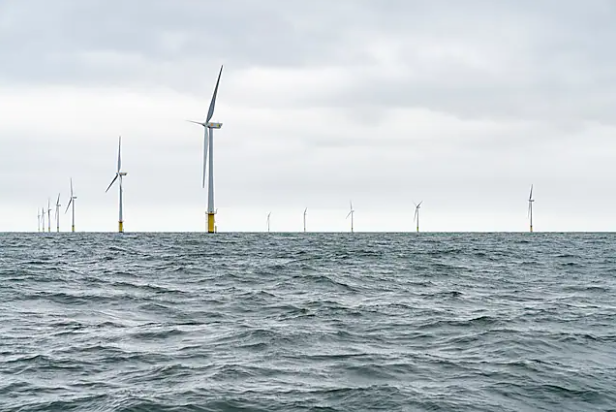 Shell, BP, and Equinor, alone or through joint ventures, are competing for acreage off New York and New Jersey alongside RWE, SSE Renewables, Ocean Winds, and Iberdrola's Avangrid Renewables, among others.
The full list of the 25 eligible bidders includes:
547 Energy LLC
Arevia Power LLC
Atlantic Shores Offshore Wind Bight, LLC (Shell and EDF Renewables)
Attentive Energy LLC
Avangrid Renewables, LLC
Bight Wind Holdings, LLC
BP US Offshore Wind Energy LLC
CPV Offshore Wind LP
Diamond Wind North America, LLC
East Wind LLC
EDF Renewables Development, Inc
Equinor Wind US LLC
GIG Infrastructure HoldCo, LLC
GW Offshore Wind LLC
Horizon Wind Power LLC (EDP Renewables)
Invenergy Wind Offshore LLC
Mid-Atlantic Offshore Wind LLC
OW Ocean Winds East, LLC (EDP Renewables and ENGIE)
PNE USA, Inc
PSEG Renewable Generation LLC
RWE Offshore Wind Holdings, LLC
SSE Renewables North America Offshore Wind LLC
US Mainstream Offshore LLC
US Mainstream Renewable Power Inc
US Wind Inc
Last month, BOEM found the companies and consortia legally, technically, and financially qualified to participate in the lease sale, however; this was subject to meeting further requirements outlined in the Final Sale Notice (FSN), including delivering a Bidder's Financial Form (BFF) by 26 January and making a USD 5 million bid deposit until 9 February.
On 18 February, the agency held a Mock Auction online with bidders that filed a BFF and bid deposit on time.
For the real, monetary auction starting at 09:00 EST (15:00 CET) today, BOEM anticipates that it will take one day, but it may continue on consecutive (business) days, if necessary, until the lease sale ends in accordance with the auction procedures.
The agency will announce the provisional winners of the lease sale shortly after the auction ends.
Through the New York Bight offshore wind lease sale, the country's biggest ever and the first organised by the Biden-Harris Administration, the US will offer a total of 488,201 acres across six areas in federal waters offshore New York and New Jersey.
Follow offshoreWIND.biz on: