Japanese Test Combined Water-Air Drone for Offshore Wind Farm Inspection
Japan's KDDI, KDDI R&D Laboratories, and Prodrone have carried out a demonstration flight and dive of a combined water-air drone for inspection of wind turbines both above and under water.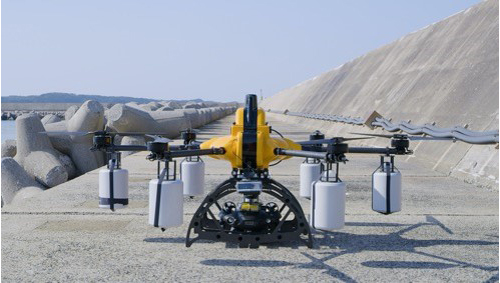 The drone, which supports mobile communication and autonomous flight and remote control, transmits video imagery from aerial and underwater cameras in real time and features an acoustic positioning device which allows for checking the location information underwater where the satellite positioning system (GPS) cannot be used.
In the demonstration flight, underwater photography was carried out assuming the inspection of offshore wind farm equipment and the survey of the condition of underwater beds that will become fish reefs.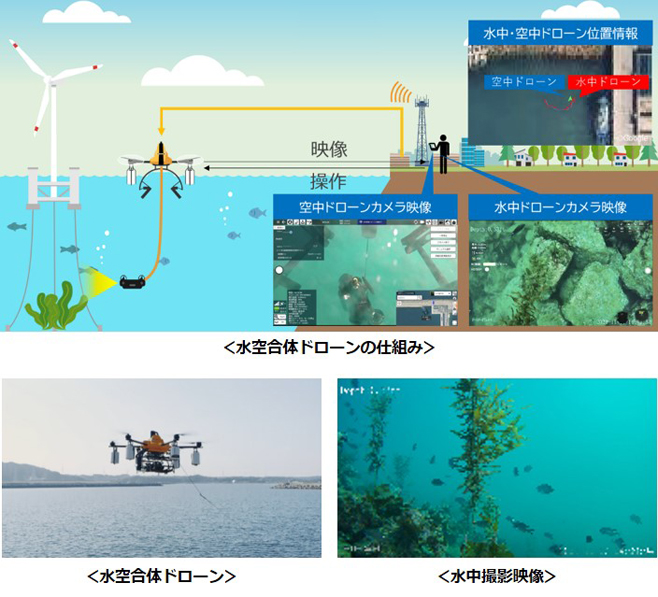 By utilizing the smart drone platform, which combines non-visual autonomous flight and remote control through mobile communication, the drone can autonomously fly to the inspection site, separate the underwater drone after landing, and perform remote underwater inspection.
The three companies plan to bring the drone to commercialisation in 2022.