Offshore engineering company Aquaterra Energy, renewable hydrogen producer Lhyfe, and offshore drilling contractor Borr Drilling have entered into a partnership to develop an industrial scale offshore green hydrogen production concept which would use a converted jack-up rig and offshore wind turbines in the North Sea.
The project, called Project Haldane, involves the deployment of an electrolyser system on a converted jack-up rig and powering hydrogen production with the electricity produced by offshore wind turbines installed in the North Sea.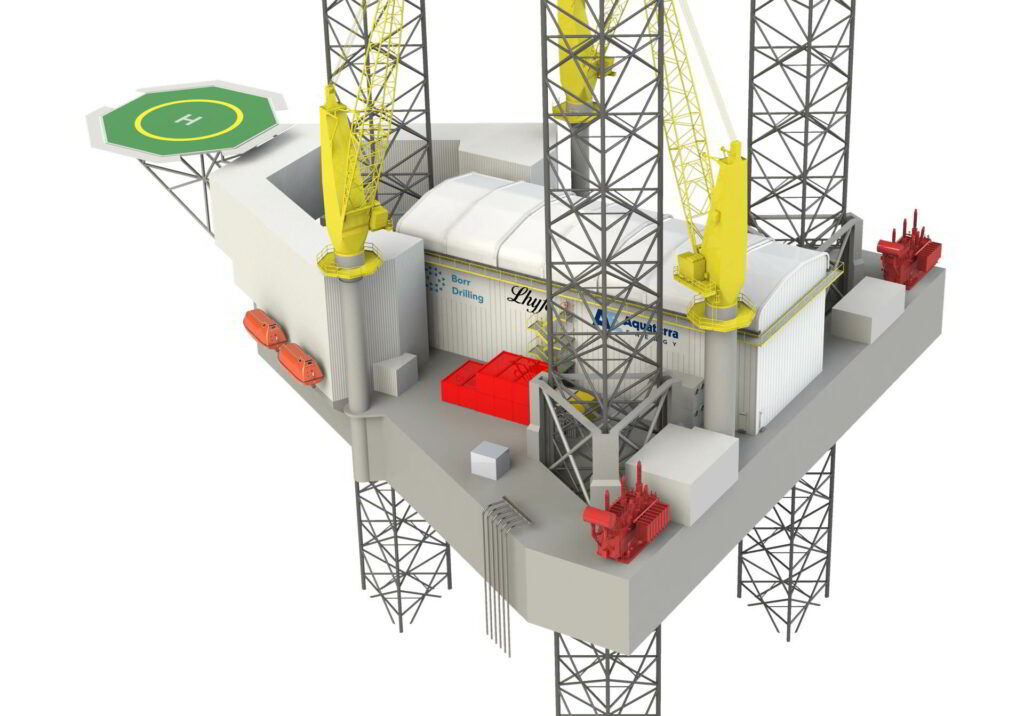 As remote locations create challenges around grid connectivity and intermittency of supply, this solution will overcome the issue by providing an offtake point for the electricity produced in the immediate vicinity of an offshore wind farm and aims to use existing platforms, pipelines, terminal infrastructure, and offshore equipment leveraging the existing infrastructure to reduce costs, according to AquaTerra Energy.
"While we will continue to work in our traditional drilling market, this project reinforces our ambition to continuously improve the sustainability of our activities and align our service offering with the changing expectations of our customers and stakeholders", said Darren Sutherland, Director of Operations at Borr Drilling.
"Offshore wind offers the greatest potential for sustainable hydrogen production because of the cost effectiveness that can be achieved through scalability and technological innovation. The market is yet to deliver a flexible solution that benefits from the existing infrastructure in the North Sea and Lhyfe wants to be at the forefront of this change by creating a world-first green hydrogen production of this kind", said Matthieu Guesné, CEO at Lhyfe.
Lhyfe is behind the world's first offshore green hydrogen project, which is scheduled to be put into operation next year in France.
Lhyfe will set up the project together with the French engineering and research centre Centrale Nantes, in collaboration with Chantiers de l'Atlantique, who will install the electrolyser on GEPS Techno's floating platform at the SEM-REV site and connect it to various marine renewable energy sources, including the Floatgen floating wind turbine.