Geo Surveys to Start at Moray West OWF Site
Survey vessels Northern Franklin and Normand Flower are set to start geophysical and geotechnical site investigation works at the Moray West offshore wind farm site at the beginning of September.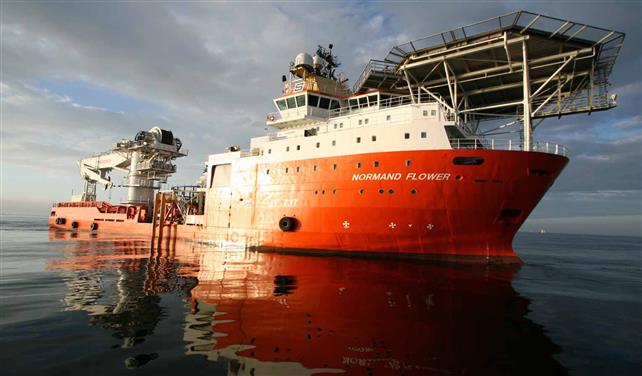 Northern Franklin is scheduled to commence geophysical surveys on 4 September. The vessel will be carrying out the work within the wind farm site and along the export cable route for six weeks, with the campaign expected to be completed by 16 October, subject to weather conditions.
The geophysical surveys will be performed by using a multi-beam echo sounder (MBES), single-beam echo sounder (SBES), side scan sonar (SSS) sub-bottom profiler (SBP), and a magnetometer.
Meanwhile, Normand Flower will also be deployed at the project site offshore Scotland for four weeks, starting around 5 September, to undertake geotechnical investigation work.
The vessel will be performing offshore geotechnical drilling and downhole testing at 17 locations (CPT and seismic CPT) within the wind farm site, with the work expected to be completed by 2 October.
This will not be the first deployment at the Moray West site for Normand Flower as the vessel completed another geotechnical survey campaign for the project earlier this year.
The previous survey the vessel carried out included cone penetration boreholes to provide full coverage of all foundation locations, which will help finalise the design of the foundations for each wind turbine location and the locations of the project's two offshore substations.
Moray West will comprise up to 85 wind turbines, up to two offshore substations, and a total of 65 kilometres of export cables that will transport the electricity from the offshore wind farm to a landfall location east of Sandend Bay on the Aberdeenshire Coast.
The 850 MW offshore wind farm, developed by Ocean Winds, is planned to be fully operational by 2024 and have a lifespan of 25 years.