Equinor Funding Shallow-Water Floating Wind Mooring Project in US
The US National Offshore Wind Research and Development Consortium (NOWRDC) is funding a project developing a shallow-water floating offshore wind concept, with cost-share being provided by Equinor.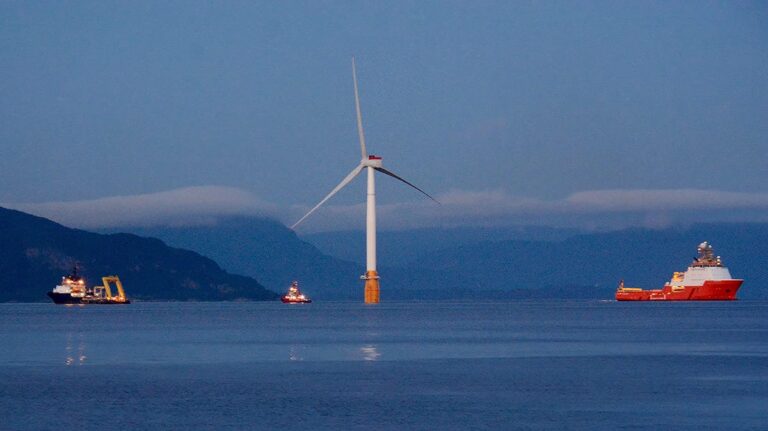 The team behind the project includes the University of Massachusetts, Amherst (UMass) as the main contractor and the UK-headquartered company Genesis, which aim to develop a robust and cost-effective mooring system solution for floating wind farms in shallow water depths.
The Genesis scope focuses on floating platform and mooring system design in water depths ranging from 60 to 100 metres. The company will develop a cost-optimised solution with utilisation of the right materials and technologies.
UMass was awarded NOWRDC funding for a floating wind mooring project last year. Its Techno-Economic Mooring Configuration and Design for Floating Offshore Wind project was one of the twelve offshore wind research and development (R&D) projects that received funding from a USD 10.3 million (around EUR 9.1 million) pool awarded by NOWRDC.