MENCK Hammer Ordered for DolWin Kappa Offshore Converter Platform
MENCK, part of Acteon, has signed a contract with Allseas to deliver pile-driving and handling equipment for the installation of TenneT's DolWin kappa offshore converter platform, the centerpiece of the DolWin6 offshore grid project in the German North Sea.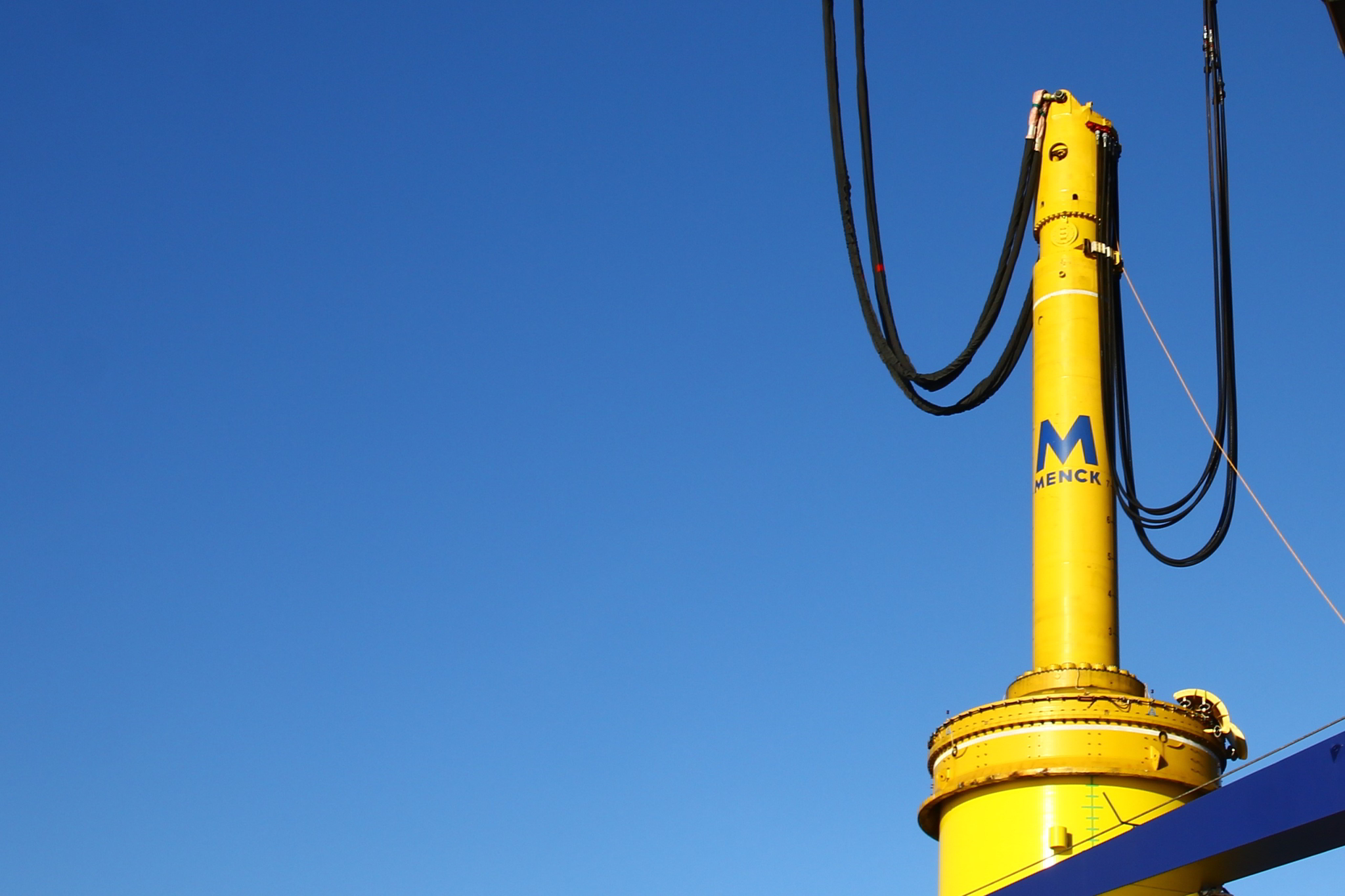 A submersible MHU 3500S hydraulic hammer, capable of driving monopiles and smaller sized piles, will be used on DolWin6. MENCK will also supply a back-up MHU 1900S hammer and follower.
The MENCK noise reduction unit will be used during operation for active reduction of the underwater noise generated during pile installation. Two 96-in. internal lifting tools will be provided by LDD, also part of Acteon.
The installation operations are expected to take 15 days.
"We are excited to work with MENCK on our first offshore wind project, DolWin6, and are looking forward to a flawless execution", said an Allseas representative.
Dragados Offshore is responsible for the design, supply, construction, transportation and installation of the DolWin kappa platform for the 900 MW DolWin6 HVDC connection, and the accompanying jacket foundation.
Siemens is supplying the entire technology for the connection, as well as designing and building an onshore converter platform in the region of Emden.
TenneT plans to have the DolWin6 connection commissioned in 2023.