Australians Unveil 1.1 GW Offshore Wind Project
Australian oil and gas specialist Pilot Energy Limited is starting a feasibility study to pursue the development of an offshore wind project off the coast of the Mid West Region of Western Australia.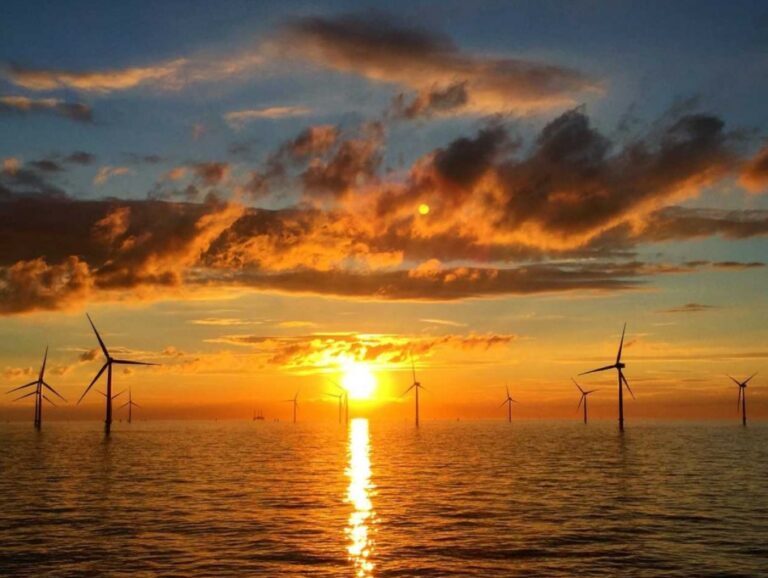 The wind farm is part of a larger renewable energy project. The Mid West Wind and Solar Project combines the offshore wind farm with an onshore wind farm and a solar farm.
For the purposes of undertaking the feasibility studies, Pilot Energy has developed a conceptual development layout for a four-stage development of up to 1.1 GW of offshore wind capacity.
The wind farm is comprised of up to 78 14 MW wind turbines installed at least 14 kilometres offshore and in water depths of between 20-40 metres. The wind farm is located in the area covered by the Offshore Exploration Permit WA-481-P which is 60 per cent owned and operated by Pilot Energy.
The study will assess the viability of supplying energy for hydrogen production for domestic use and/or for export, taking advantage of existing nearby gas supply and infrastructure.
It will also focus on looking for opportunities to utilize existing facilities, easements both offshore and onshore to simplify the overall development and reduce footprint of the project
While Pilot Energy intends to own 100 per cent of the project at the feasibility stage, the company regards the project as having the potential to attract strategic co-investors, should the feasibility study demonstrate its economic potential.
Pilot's Chairman, Brad Lingo, said: "This is exactly the type of development that demonstrates the ability to substantially redefine how the Australian offshore oil and gas industry can, in parallel with existing operations, participate in a low carbon future through offshore renewable energy projects delivering substantial low cost energy to Western Australia. The substantial nature of the offshore opportunity in Western Australian also presents the option to supply renewable hydrogen for domestic residential and industrial consumption as well as the potential to supply international markets."
WA-481-P covers 130 graticular blocks and is one of the largest offshore exploration permits in Australian Commonwealth waters covering most of the offshore portion of the North Perth Basin extending from North of Oakajee, Western Australia to south of Cervantes, Western Australia, covering over 8600 km2 along approximately 250 km of the offshore Western Australian coast.
The offshore wind resource within the area covered by WA-481-P has been measured to have an annual mean wind speed greater than 9 m/s at a hub height 100 metres.
The eastern boundary of WA-481-P is approximately 10 km offshore in relatively shallow water depths ranging between 20 to 40-metre water depth along the entire eastern portion of the permit from 10 km to 30 km offshore. Out of the 8600 km2 area of the permit, over 7600 km2 (88%) is in water depths of 60 metres or less.