Equinor Inks Lease Agreements for Sheringham Shoal and Dudgeon Extensions
Equinor has signed lease agreements with the Crown Estate for extensions of the Sheringham Shoal and Dudgeon offshore wind farms in the UK.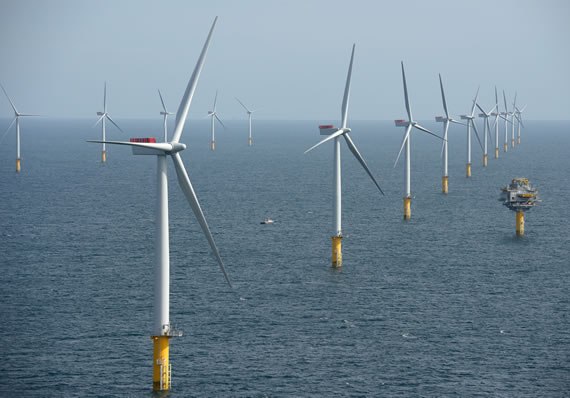 With the lease agreements, Equinor has secured an area of seabed of approximately 196km2 in total.
The company has decided to develop the two extension projects jointly to minimise local impacts and will therefore apply for a common Development Consent Order, and is consulting on both projects together.
"We've just finished the first phase of our community consultation, which ran from 9 July to 20 August," said Kari Hege Mørk, project manager at Equinor.
"Due to Covid-19 unfortunately we weren't able to hold face to face events as we would have liked to, so instead we hosted a virtual exhibition platform with all the relevant information, and plenty of ways to get in touch. We had really great engagement, with over 1600 people visiting the online platform during the consultation period. This feedback from the community is really important as we develop our plans".
A year ago, the Crown Estate completed the plan level Habitats Regulations Assessment (HRA) for the 2017 offshore wind project extension applications confirming that seven out of the eight projects which applied would progress to the award of rights.
The HRA, which the Crown Estate had undertaken as a requirement of the Habitats Regulations, assessed the possible impact of the proposed wind farm extensions on relevant nature conservation sites of European importance.
The seven extensions, with a combined capacity of 2.85 GW, which were chosen to progress further are at the Sheringham Shoal, Dudgeon, Greater Gabbard, Galloper, Rampion, Gwynt y Môr, and Thanet offshore wind farms.
With the extensions of Sheringham Shoal and Dudgeon sites, Equinor will double the total capacity from its Norfolk operations to over 1,400 MW.