The first export power cable for the 950 MW Moray East offshore wind project has made landfall at Inverboyndie, Scotland, Moray Offshore Windfarm (East) Ltd said.
The installation of the offshore export cables is being undertaken by NKT.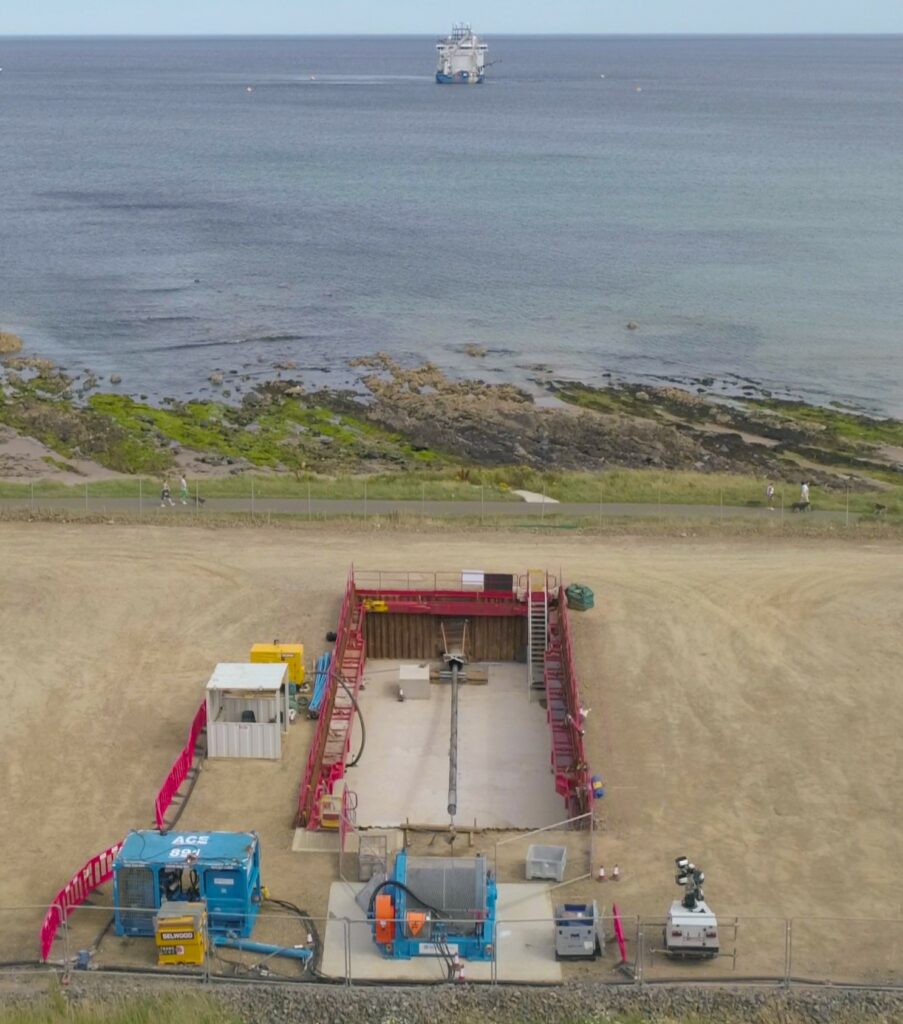 To minimise environmental impact, the cable was pulled through an underground duct which runs from a point on the shoreline between Inverboyndie and Whitehills, below the coast, below the sea bed, and out to a point in the sea some one kilometre from the coast.
The cable was pulled from the NKT cable-laying vessel Victoria through the duct by a winch on the shore.
The cable will be one of three which will take power from the offshore wind farm via underground cable to a new electricity substation on the national electricity transmission grid near New Deer.
"When our works are complete at Inverboyndie, visitors to the area will have no idea of the advanced engineering hidden below the ground which is bringing literally millions of watts of low-cost, low carbon power to homes and businesses across the land," Moray East Project Director, Marcel Sunier said.
NKT has been contracted to undertake works including the manufacture of approximately 185 kilometres of 220 kV AC offshore export cables and their installation by the NKT Victoria and burial.
Moray East will feature 100 MHI Vestas 9.5 MW wind turbines installed some 22 kilometres off the Aberdeenshire coast and scheduled for full commissioning in 2022.
The project reached another milestone earlier this month after the first of the wind farm's three offshore transformer modules (OTMs) was installed on its jacket foundation.
Moray Offshore Windfarm East Ltd (MOWEL), the developer of the project, is a joint venture company owned by Diamond Green Limited (33.4%), Ocean Winds (56.6%) and CTG (10%).