8,000 Tonnes of HKZ Alpha Cables Arrive in Rotterdam
More than 8,000 tonnes of high voltage cables for the connection of the Hollandse Kust Zuid (HKZ) Alpha offshore platform to the onshore grid arrived at the Port Rotterdam on 19 July.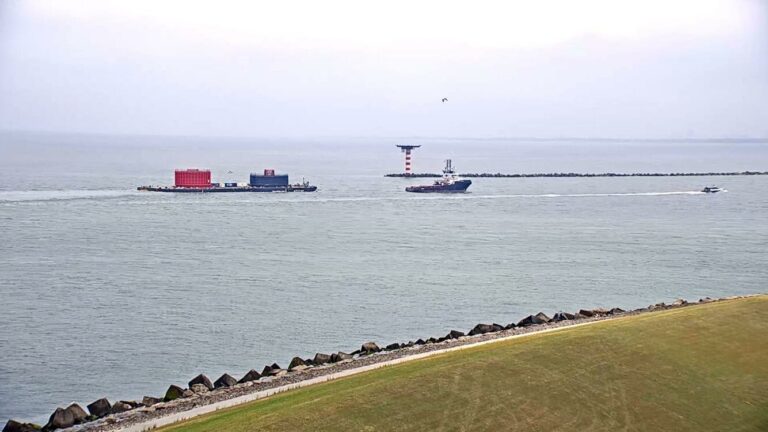 The cables, which Hellenic Cables sent from Greece at the beginning of July, were transported by Acta Marine's CC Atlantique barge, chartered by Van Oord, and the tug Kamarina.
The cables will later be loaded onto the Nexus cable laying vessel and installed offshore, with a spare cable to be delivered to TenneT in Eemshaven.
Under a contract with Van Oord, Blue Offshore provided two large carousels, each carrying 4,000 tonnes of cable, and mobilised what it says to be the world's first certified double basket carrousel barge. The company also provided the dedicated control systems, all deck engineering, and technical crew.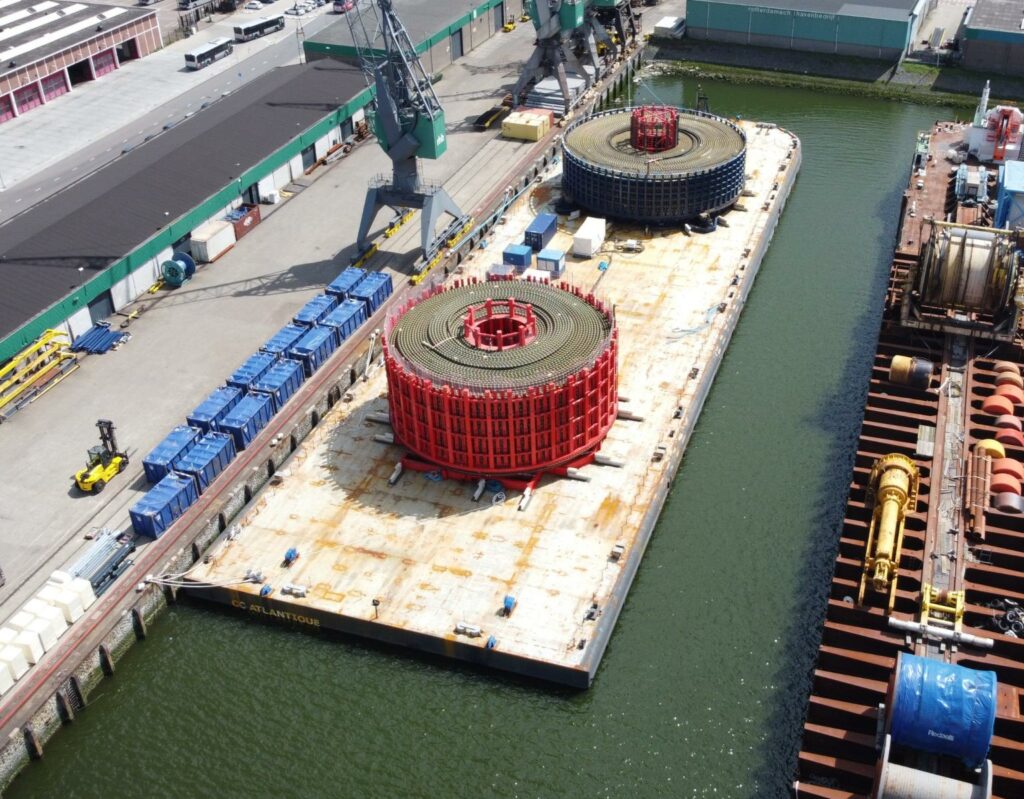 Meanwhile, the jacket foundation for the HKZ Alpha platform left the Eversendai Offshore shipyard in Ras al Khaimah, the United Arab Emirates, in mid-July and is expected to arrive in mid-August. The 700 MW topside is currently under construction at Drydocks World's yard in Dubai.
The Dutch Hollandse Kust Zuid zone comprises four offshore wind farms, developed by Vattenfall, which will be connected to the HKZ Alpha and HKZ Beta platforms.
The HKZ Alpha grid connection is scheduled to be ready in 2021, and HKZ Beta will be completed the following year.
Van Oord, in a consortium with Hellenic Cables, has been selected to connect the platforms to the Dutch onshore grid. Van Oord subcontracted Blue Offshore to supply a full cable transport spread for both grid connections.