Photo of the Day: Virginia's First Twelve Megawatts of Offshore Wind
Dominion Energy has shared a photo showing the completion of the two Siemens Gamesa turbines at the Coastal Virginia Offshore Wind (CVOW) demonstration project.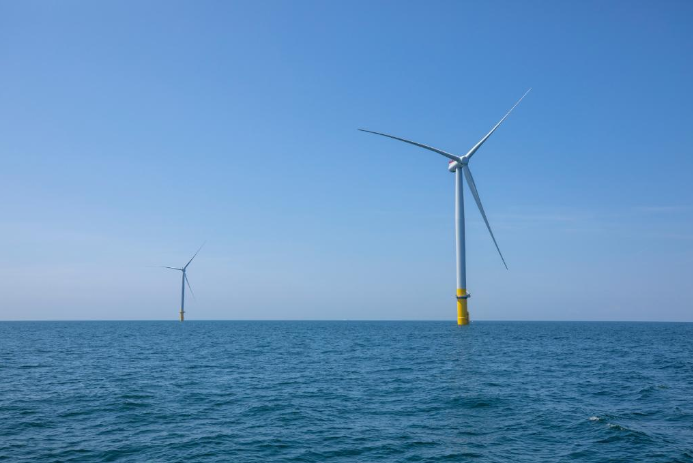 Located 27 miles off Virginia Beach, the Siemens Gamesa SWT-6.0-154 units are the first wind turbines installed in U.S. federal waters.
According to Dominion Energy, the 12 MW project was built safely and on schedule despite the coronavirus pandemic.
After the installation of the second turbine, Virginia Governor Ralph Northam ceremonially signed offshore wind legislation which establishes a target to generate 5,200 MW of offshore wind energy by 2034, as well as led a delegation of legislators, industry members, and stakeholders to tour the project construction.
Northam also signed a bill that creates Virginia's first Office of Offshore Wind within the Department of Mines, Minerals and Energy (DMME).
"This project makes Virginia a national leader in America's transition to renewable energy," said Governor Northam. "Coupled with newly-signed offshore wind legislation, we are building a new industry that will bring thousands of clean energy jobs to our Commonwealth and grow our economy—all while protecting our environment. This is a significant step forward for workers, for business, and for our planet."