Total, Shell Join UK's Floating Offshore Wind Centre of Excellence
Total, Shell and eight offshore wind developers have joined Offshore Renewable Energy (ORE) Catapult's national Floating Offshore Wind Centre of Excellence (FOWCoE) in the UK.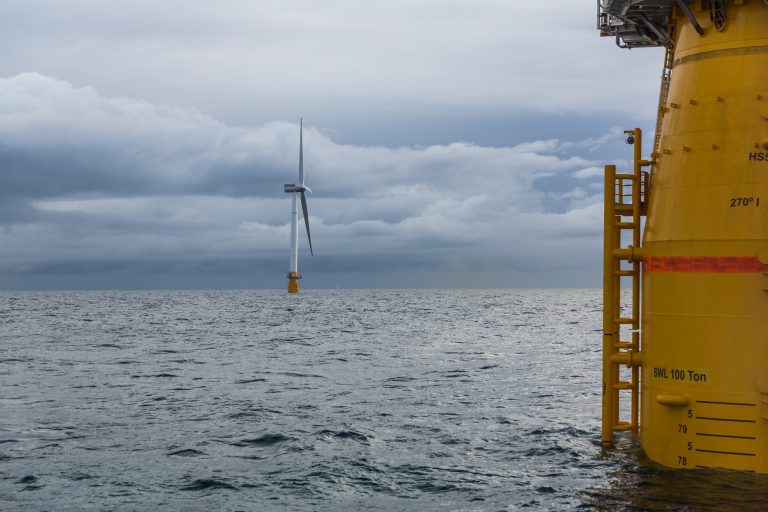 The eight offshore wind developers include EDF Renewables, EDP Renewables, Equinor, ESB, Mainstream Renewable Power, ScottishPower Renewables, SSE Renewables, and Offshore Wind Power Ltd (OWPL), a Joint Venture between the Green Investment Group and RIDG.
"Total's ambition is to become the responsible energy major and we believe that the UK offers many opportunities that will help us fulfil that ambition. The UK already has one of the most well-developed offshore wind markets in the world. Investing in the development of floating offshore wind will develop that further and as such we are delighted to join FOWCoE", said Jean-Luc Guiziou, Managing Director of Total E&P UK.
Vincent Fromont, General Manager Floating Wind, Shell, said: "This type of collaboration is key if we are to deliver cleaner power from wind at commercial scale. Floating wind technology has the potential to open-up offshore areas currently unsuitable for existing fixed-foundation technologies, with competitive solutions".
"We can contribute with our experience of working offshore, increasingly with proven experience gained from working with our partners on offshore wind projects such as Windfloat, Tetraspar Demo and Groix & Belle Ile pre-commercial wind farm", Fromont said.
The aims of the Centre of Excellence, launched in October 2019, are to help lower the cost of electricity produced by floating wind turbines, accelerate the build-out of floating wind farms, create opportunities for the UK supply chain, as well as to drive innovations in manufacturing, installation and operations and maintenance (O&M).
FOWCoE will focus on all areas of floating wind activity in the UK across four key workstreams: technology development, supply chain and operations, development and consent, and delivering net zero, ORE Catapult writes.
The Centre's first projects will focus on some of the critical challenges in the commercialisation of floating offshore wind.
According to ORE Catapult, FOWCoE will work closely with Welsh and Scottish governments and regional authorities in England, leading academic institutions in the UK, and key technology and supply chain providers.