Final WindFloat Atlantic Turbine Ready to Go Home
The last of the three floating wind turbines for the WindFloat Atlantic project will soon set sail from Spain to its designated location off Portugal.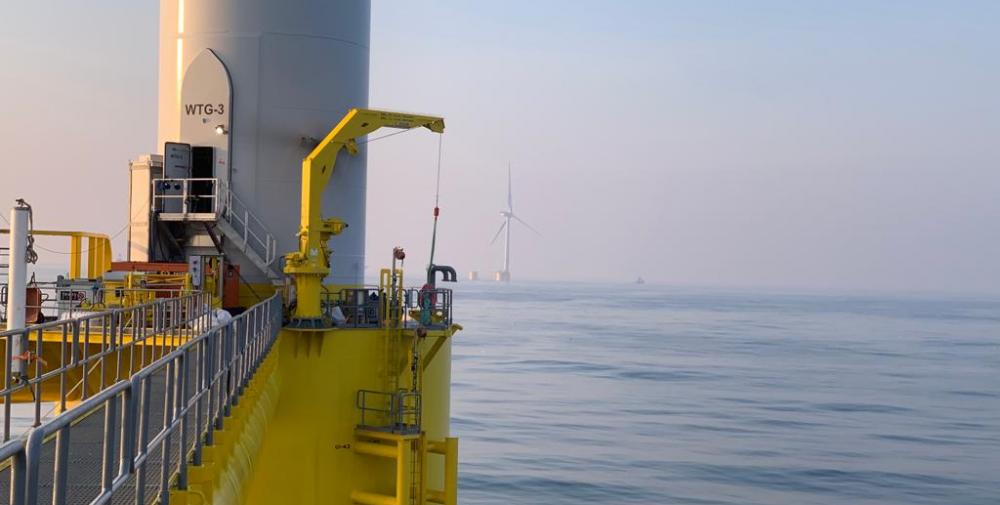 Tractebel Engie reported on 17 May that it fully assembled the third WindFloat Atlantic platform in the port of Ferrol.
The turbine should start its journey to the site off the coast of Viana do Castelo later this month. There, it will join the two units that are already in place.
The first WindFloat Atlantic turbine was installed in October 2019 and the second one arrived at the site in January 2020. The project's first turbine was connected to the grid on 31 December 2019 and began generating power immediately after that.
The three floating structures will form the first floating wind farm in continental Europe. (To remind, Europe's first floating wind farm is in Scotland.)
Comprising MHI Vestas 8.4 MW turbines on Principle Power's semi-submersible foundations, WindFloat Atlantic also marks the installation of the largest wind turbines ever on floating structures.
Once operational, the 25 MW floating wind farm will be able to produce enough electricity to supply the equivalent of 60,000 users each year.
The Kincardine project off Scotland is also featuring the WindFloat platform. The first 2 MW turbine at the Scottish project site became operational in 2018. The five additional 9.5 MW turbines are under fabrication and will start operations in 2020.
In France, WindFloat floating wind turbines will make up the 30 MW Golfe du Lion project. There, the semi-submersible structures will hold 10 MW turbines. The Golfe du Lion wind farm will be fully operational by 2022.