Principle Power Reveals New Brand Identity
Principle Power has unveiled a new brand identity and logo as part of a rebranding initiative that embodies the company's new stage in the deployment and commercialization of its floating wind technology.
According to Principle Power, the introduction of the new brand follows a successful track record with the WindFloat semisubmersible floating wind turbine foundation, which is now fully proven with 6 years of operations at sites in Portugal and Scotland.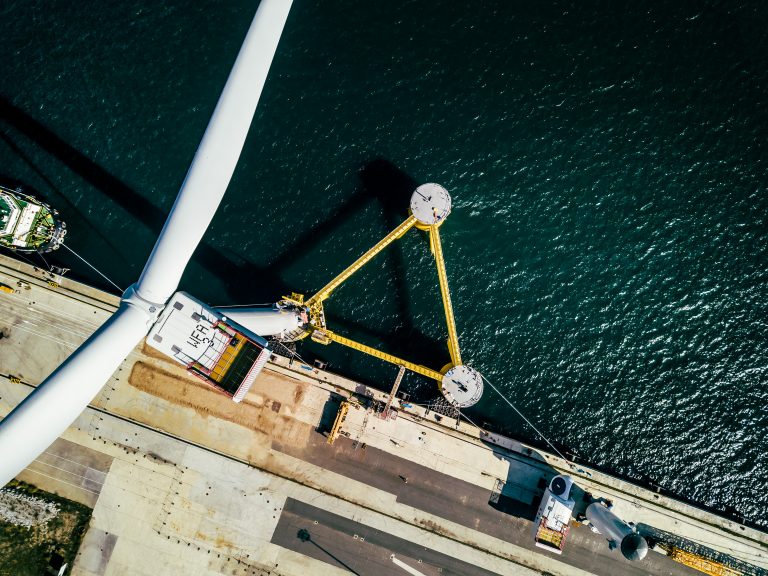 The new logo features outer and inner triangles that show the union between the dynamic elements of the wind and sea, the company said.
The yellow represents the WindFloat platform and Principle Power's commitment to reliability and safety at sea, while the dark green refers to the deep-water resources.
"With the commercialization of WindFloat technology, we are truly moving into an exciting era of growth and our new logo is a visual representation of the bright future for floating wind," said Principle Power CEO João Metelo.
"WindFloat is ready to be deployed globally. It provides a fully proven, leading solution to unlock the full potential of offshore wind energy, which is key to addressing the energy transition challenge quickly and at scale."
At the end of 2019, the 25MW WindFloat Atlantic project, the first floating wind farm in Continental Europe, was connected to the grid in Portugal and is now undergoing final commissioning.
WindFloat has also been deployed offshore Scotland at the Kincardine project where the first 2MW turbine was commissioned in 2018. The five additional 9.5MW turbines are currently under fabrication and will start operations in 2020.
The technology has also been selected for the 30MW Golfe du Lion project in France and will hold the world's first 10MW turbines on a floating foundation. The wind farm will be fully operational by 2022.