Ørsted and Eversource Partner with ThayerMahan in Connecticut
Ørsted and Eversource have signed a Memorandum of Understanding (MOU) with ThayerMahan to explore the provision of maritime wildlife monitoring and seabed surveillance services for the Revolution Wind wind project offshore Connecticut.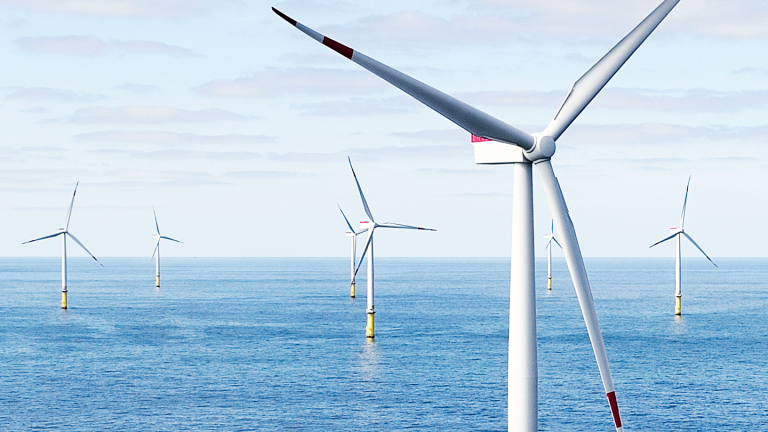 The MOU with this Groton-based marine automation and monitoring innovator is said to reinforce Ørsted and Eversource's commitment to utilize local vendors in the construction and operation of offshore wind projects like Revolution Wind, which will be operational in 2023 and deliver 304MW of clean energy to Connecticut.
"Offshore wind is part of the next generation of green energy and green technology, and we need partners who are the best in their industry," said CEO of Ørsted U.S. Offshore Wind Thomas Brostrøm.
"The people at ThayerMahan are remarkable inventors, and their technology will help us reduce any disruption offshore wind might have on North Atlantic marine life and the local fishing fleets."
The services that ThayerMahan and Ørsted/Eversource would explore include but are not limited to marine mammal monitoring; environmental monitoring from fixed and mobile systems; metocean measurements and weather forecasting; marine traffic and wind project vessel traffic monitoring; seabed survey and inspections of undersea cable and monopile systems during construction and operations; Balance of Plant services including operations and maintenance of wind turbine generators, monopile foundations, transition pieces, onshore substations, and array and export cable surveys; and land-based real estate and construction consulting services including permit assist, land/purchase assist, zoning and entitlement assist, construction management and monitoring.
"Ørsted and Eversource have been fantastic partners. We are glad to be part of their plans to fully utilize our local businesses, which have some of the best minds in the world," said ThayerMahan CEO Mike Connor.
"This MOU is yet another commitment, in writing, that offshore wind will grow Connecticut's economy and that the joint venture is truly interested in working with our local developers and inventors. ThayerMahan is happy to be a part of this growing industry."