PosHYdon: First Green Offshore Hydrogen Pilot Explained – Video
Back in July, Neptune Energy announced its selection for a pilot project to create the first offshore green hydrogen plant in the Dutch sector of the North Sea.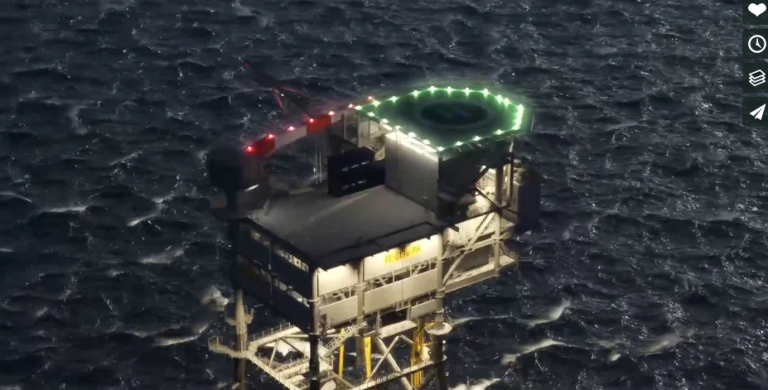 Under the scheme, three energy systems will be integrated on one platform: offshore wind, offshore gas, and hydrogen. The pilot was commissioned by Nexstep, the Dutch Association for Decommissioning and Re-Use, and TNO, the Netherlands Organisation for applied scientific research, in collaboration with the industry.
In tandem with the partners, an animated video has been created to provide an explanation of how the project will be progressed.
A megawatt electrolyser will be placed within a sea container and installed on Neptune's Q13a-A platform, located near the Dutch coast, 13 kilometres from Scheveningen. The platform is well-suited for the project; as the first fully electrified offshore oil platform in the Dutch North Sea, it saves approximately 16.5 kilotonnes of CO2 per year. This is the equivalent of 115,500 flights from Amsterdam to Paris.
The platform will convert seawater to demineralised water and use green electricity to produce hydrogen. Due to begin production later in 2021, the pilot will provide the participants with the opportunity to develop their experience of producing hydrogen in an offshore environment.
The pilot is a spin-off of the North Sea Energy program, a public-private research consortium of more than 30 parties from the energy value chain. The aim of the program is to develop relevant knowledge to progress potential opportunities and make the right choices for the future in such way that they lead to a new, flexible and integrated energy system after 2030. With smart connections between current and future forms of energy production in the North Sea, integrated energy systems can help society make time, cost and space savings and reduce CO2 emissions. The North Sea Energy program aims to make best use the synergy advantages arising from integration of existing and new energy systems.