Energinet Seeks Thor Geotechnical Site Investigators
Danish transmission system operator Energinet has issued a tender for preliminary geotechnical site investigations on the Thor offshore wind farm in the North Sea.
The Thor offshore wind farm is located west of the peninsula Jutland and ca. 20km to 45km west of the coastal village Thorsminde. The water depth in the areas of operation is expected to be 25 to 35 metres.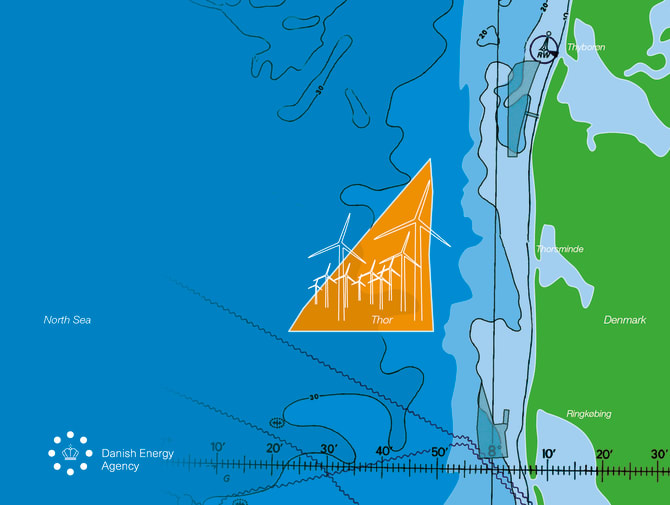 The purpose of the assignment is to acquire geotechnical and geological information about the subsurface to be used as basis for developers to assess the soil risk for the Thor project, perform a preliminary evaluation of installation and foundation conditions, and as basis for submitting a bid for the wind farm project.
The scope includes geotechnical boreholes and CPT tests. Laboratory tests shall be performed on extracted samples. Geotechnical boreholes shall be performed up to 70 meters below seabed. The CPT tests shall be performed as independent seabed CPT's and as CPT's associated.
The estimated value of the contract is EUR 5 million. Interested parties have until 18 October to submit their tenders or requests to participate.
The Thor offshore wind farm will have a capacity of between 800MW and 1,000MW and will feature wind turbines with an individual capacity of between 13MW and 15MW. The commissioning of the wind farm is expected between 2024 and 2027.
Last year, the Danish parliament unanimously voted for a new energy agreement which includes building three new offshore wind projects by 2030 with a total capacity of at least 2.4GW. Thor is the first of those projects.
Related news
List of related news articles