Ørsted Kicks Off Hornsea One Operations
Ørsted has officially started operations on the 1,214MW Hornsea One, the largest offshore wind farm in the world.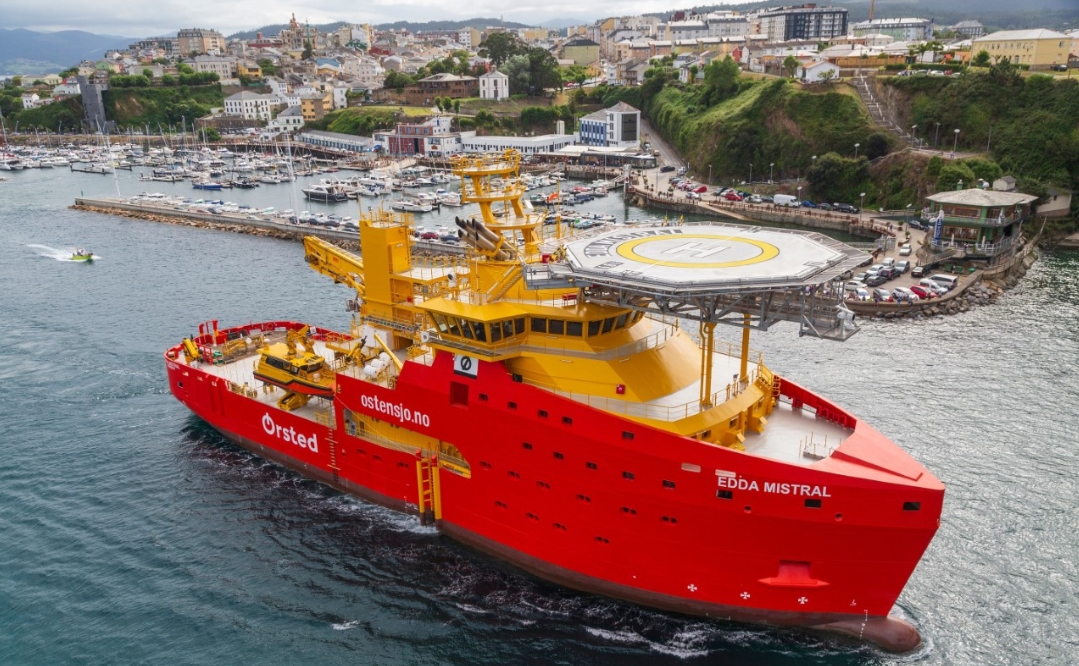 The project's first operational team of 32 set sail from Grimsby Royal Docks to the wind farm located 120 kilometres out to sea on 31 May.
They are part of two shift-based teams that are responsible for operating and maintaining the wind farm, 24 hours a day, seven days a week, throughout its 25-year life-span, Ørsted said.
The teams will each spend two weeks at a time offshore, staying on the Service Operations Vessel (SOV) Edda Mistral.
David Coussens, Deputy Operations Manager for Hornsea One, and leading the first operational team shift, said: "Operating a wind farm this far offshore is unprecedented. We've had to think creatively and come up with new ways of working to overcome the logistical and technical challenges of operating a massive power station 120km from the shore, about the same distance as Grimsby to Leeds!"
The huge scale of the project means that operations are beginning before construction is complete, Ørsted said. To date, over 50 of the 174 Siemens Gamesa 7MW turbines are operational, and turbine installation is expected to continue until late summer.
The wind farm is scheduled to be fully operational in 2020.
"The speed of construction has been phenomenal, and it's thanks to the hundreds of dedicated people working on the project, that the project is on schedule to eventually generate enough clean electricity for over a million homes across the UK. It's an exciting moment for me personally, but also for the UK as the world watches the progress with this record-breaking wind farm," Morten Holm, Hornsea One's Head of Operations, said.