Revolution Wind Team Sets Aside USD 4.5 Million for Rhode Island Offshore Wind
Ørsted US Offshore Wind and Eversource, owners of the Revolution Wind project, have pledged USD 4.5 million to support offshore wind education and supply chain development in Rhode Island.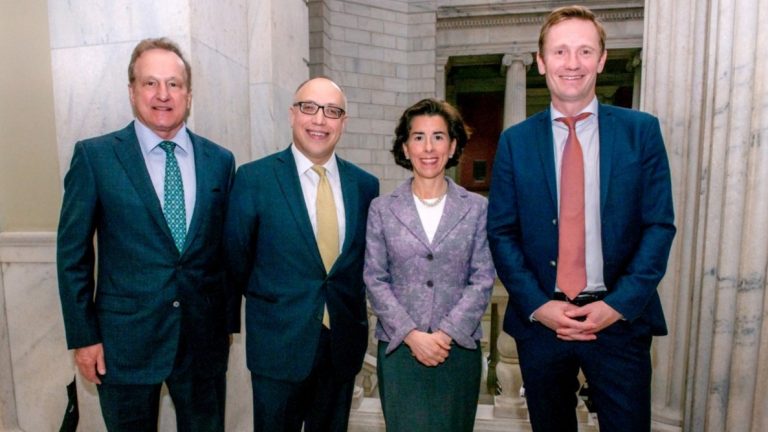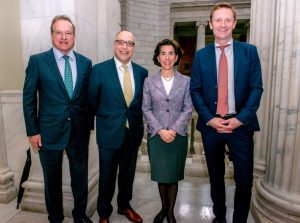 The funding will be invested locally, with USD 3 million dedicated for higher education around offshore wind programs led by the University of Rhode Island (URI), which will work in partnership with other state institutions of higher learning.
The remaining USD 1.5 million is designated to the Rhode Island Commerce Corporation and the Department of Labor and Training to support the development of offshore wind supply chain and workforce.
"Ørsted and Eversource's commitments, as part of their Revolution Wind offshore wind farm, will expand our efforts already underway to build our talent pool and provide opportunities for college students in Rhode Island to study for a career in offshore wind," said Rhode Island Governor Gina M. Raimondo.
"When they are ready to work, we will have plenty of jobs for them in our growing offshore wind supply chain, right here in Rhode Island." 
Revolution Wind, originally developed by Deepwater Wind, which has since been acquired by Ørsted, is expected to create more than 800 direct construction jobs and 50 permanent jobs at every skill level.
In February, the National Grid filed its proposed power-purchase contract for the 400MW offshore wind farm with the Rhode Island Public Utilities Commission (PUC) for review.
Ørsted and Eversource's investments are subject to the PUC's decision, expected by 1 June, and final permitting of the project by state and federal agencies.
Once permits are secured, local construction work on the 400MW project could begin as early as 2020, with commissioning expected by 2023.
"Revolution Wind is the exciting next chapter for offshore wind in the state that launched this new American industry," said Ørsted US Offshore Wind Co-CEO Jeffrey Grybowski.
"We stand ready to make major investments in our home state to make sure Rhode Island students, and the state's supply chain, are ready for this new clean-jobs sector."