Ørsted Completes Deepwater Wind Takeover
The U.S. competition authorities have approved Ørsted's acquisition of a 100% equity interest in Deepwater Wind, taking the takeover to completion.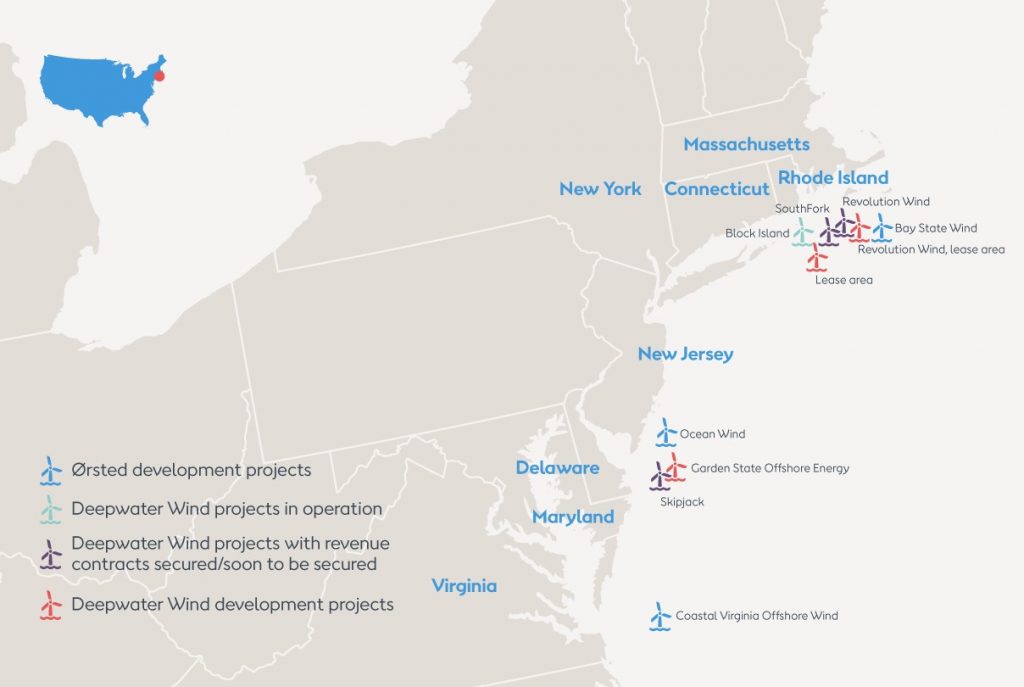 In October, Denmark-headquartered Ørsted, the world's leading offshore wind developer, entered into an agreement with the D.E. Shaw Group to acquire a 100% equity interest in Rhode Island-based Deepwater Wind at a purchase price of USD 510 million.
The two companies' offshore wind assets and organisations will be merged into a U.S. offshore wind platform with the most comprehensive geographic coverage and the largest pipeline of development capacity, according to a press release issued in October.
Deepwater Wind's portfolio has a total potential capacity of approx. 3.3GW, including the Block Island Wind Farm, the U.S. first operational offshore wind farm.
Ørsted's current U.S. offshore wind portfolio has a total capacity of approx. 5.5GW.
In an announcement on the completion of the acquisition, Ørsted noted that this does not change its previous financial guidance for the financial year of 2018, or the announced expected investment level for 2018.