Sino-Danish Wind Alliance Charts International Course
Chinese wind turbine maker Envision, Denmark's LM Wind Power, and the Danish Export Credit Agency have launched a multi-party financing initiative to foster global business development.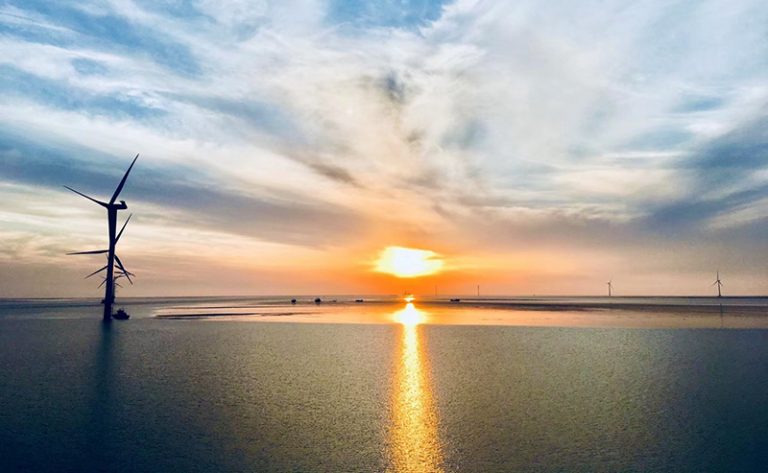 In early March 2019, the Danish Export Credit Agency (EKF) issued a buyer credit letter to Envision enabling the company to access funding for global business development. The funds are provided by Banco Santander which is the lender in this transaction and specializes in EKF-backed financing solutions.
"This EKF-backed credit line will support our international expansion enabling us to deliver our growth strategy, with the Denmark-based companies as our business partners. LM Wind Power is the largest, global wind turbine blade manufacturer and it is also the largest Danish supplier of Envision. The company played a critical role in facilitating the set-up of the EKF-based credit facility," said Lily Low, Chief Financial Officer, Envision Energy.
In order to continue maximizing the benefits from this EKF credit facility, it requires all parties to cooperate further for future business growth in both China and global renewable markets. LM Wind Power will continue supporting Envision Energy as a global strategic key partner in both onshore and offshore wind markets.
"LM Wind Power's strategy is to continue supplying the leading companies in the wind industry and together to ensure the rapid growth of the sector. The success of this EKF credit facility is a demonstration of team-work, creativity and value creation for all stakeholders. Everyone wins: from a sovereign credit agency to financing institution, from lender to borrower, and from business exporter (LM Wind Power) to the ultimate beneficiary (Envision Energy)," said Duncan Berry, CEO, LM Wind Power – a GE Renewable Energy business.
The Danish Export Credit Agency is active in the wind segment globally and sees this new shopping line set-up with Envision Energy as a promising way to support the Danish wind sector in their international business.