Ørsted Signs Offshore Wind MoU with New Jersey Uni
Ørsted U.S. Offshore Wind has signed a Memorandum of Understanding (MoU) with Rowan University in New Jersey for research on offshore wind.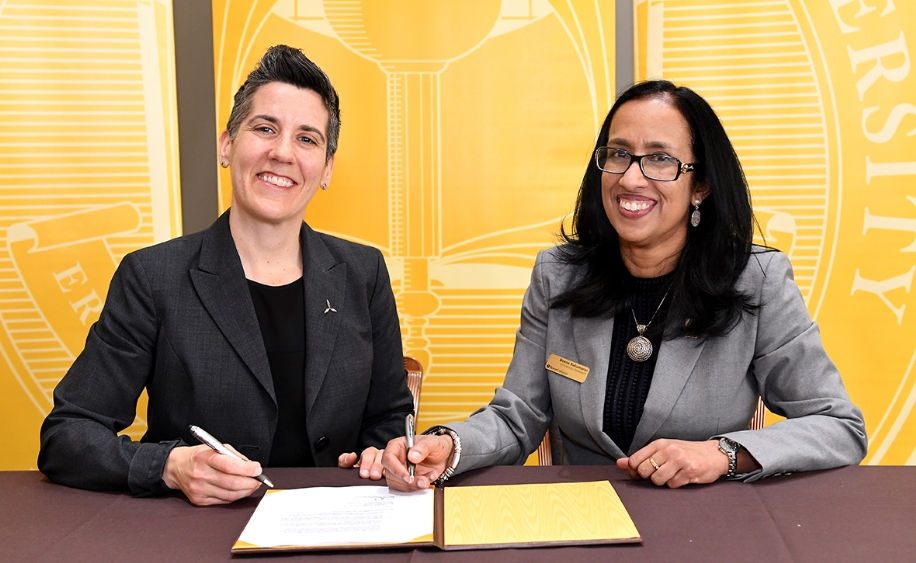 Under the agreement, Ørsted will support innovative offshore wind engineering clinics for Rowan University students and collaborate with them on research opportunities.
Rowan University said that the MoU was signed on 27 March at its annual Faculty Research Day, which showcases and honors outstanding research, scholarship and creative activity.
"Rowan University values this partnership with Ørsted in the area of offshore wind. We have considerable expertise we can contribute through research and workforce development from our various academic units, and we look forward to engaging with Ørsted in building a more sustainable and green economy," said Dr. Beena Sukumaran, Rowan's Vice President for Research.
To remind, Ørsted submitted an application for its Ocean Wind offshore wind project to the New Jersey Board of Public Utilities (NJBPU) in December last year. The award is expected to be announced this summer.
"Rowan University has very strong engineering and science programs that we are very pleased to support," said Thomas Brostrøm, CEO of Ørsted U.S. Offshore Wind and President of Ørsted North America.
"Through this partnership, we will help educate and collaborate with the work force of the future — that will be driving important industries in New Jersey such as offshore wind."
Related news
List of related news articles