Report: California Could Run On Offshore Wind
With 112GW of technical resource potential, floating offshore wind in California could produce 1.5 times as much electricity as this US state uses in one year.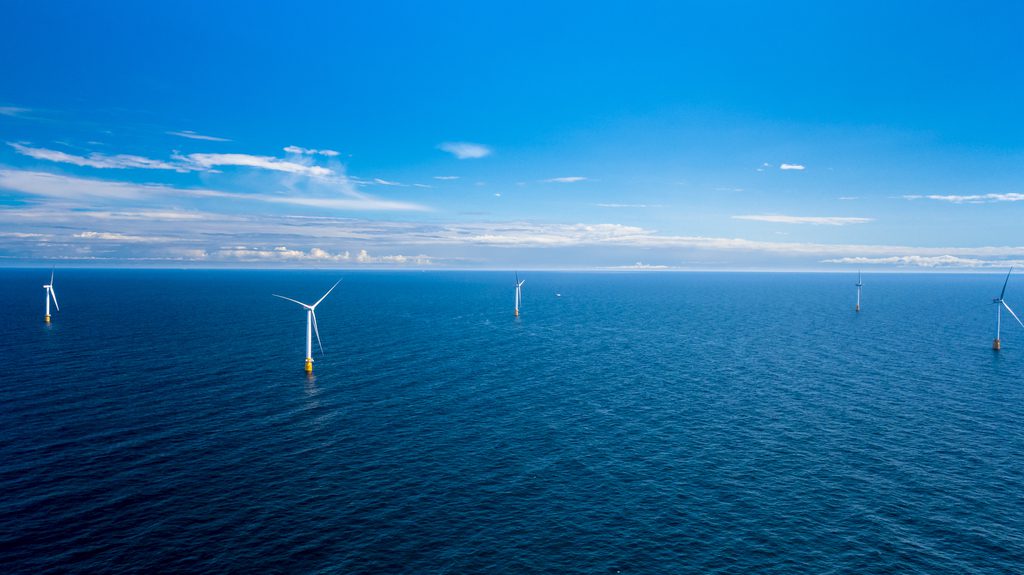 That's according to The California Offshore Wind Project: A Vision for Industry Growth, a new report from the American Jobs Project in partnership with the Schatz Energy Research Center (SERC) at Humboldt State University, Pacific Ocean Energy Trust (POET), and BVG Associates.
Offshore wind could be leveraged to achieve the state's 100 percent carbon-free energy goal, improve grid reliability, and support over 17,500 California jobs in 2045, the report said. This figure includes direct jobs from manufacturing and software development, indirect jobs from suppliers, and induced jobs from spending in the local economy.
According to the report, the full utilization of California's offshore generation potential could exceed New York and New Jersey, two states that have already made significant investments in the technology. This is due to California having the eighth-highest net technical energy resource potential in the United States.
"Offshore wind can spur a new wave of innovation in California that will support our climate goals," said Mary Collins, Managing Director of the American Jobs Project and lead author of the report.
"But in order to take full advantage of this important source of clean energy, California needs a coordinated state vision to create opportunities for workers and businesses and protect our environmental values."
The report also provides short and long-term strategies for California to take advantage of its offshore wind potential, including setting a market acceleration target and reducing red tape.
Other recommendations include upgrading ports and establishing port innovation districts to support evolving technology and workforce needs, and appointing a California Offshore Wind Czar to coordinate activities among state agencies, foster community programs, advocate for procedural changes in the federal leasing process, build international relationships for knowledge exchange, and capture foreign direct investment opportunities.
"California's coast offers some of the highest wind resource potential in the country, and offshore wind could produce more than 1.5 times the electricity the state currently uses in one year," said Arne Jacobson, Director of the Schatz Energy Research Center.
"This report provides useful guidance to policymakers and stakeholders for the effort to develop this important source of renewable energy in a way that respects our vibrant coastal ecosystem and maximizes benefits to the local economy."
At the start of 2019, the first phases of the federal leasing process are underway in California and potential leases could be issued as early as 2020, the American Jobs Project.
Currently, two entities, the Redwood Coast Energy Authority (RCEA) and Castle Wind, have proposed floating wind projects off the coast of Humboldt County and San Luis Obispo County, respectively.