Danish company MH-O&C has held a naming ceremony for the crew transfer vessel (CTV) MHO Gurli.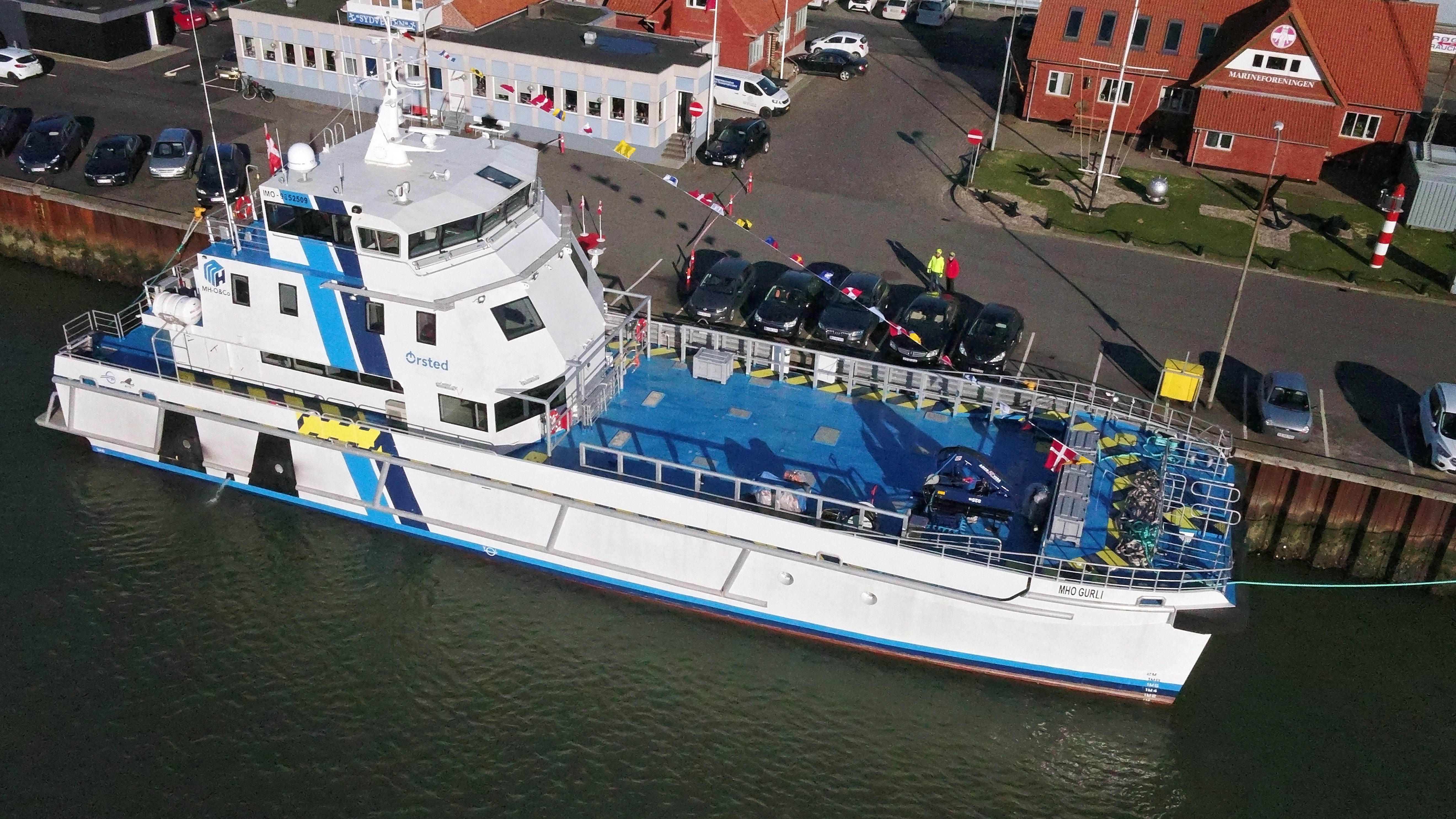 The 39m long Fast Supply Cat vessel was ordered by Ørsted for the Hornsea Project One offshore wind farm in the UK and is expected to enter service shortly.
MHO Gurli has a 10.3m beam, a max draft of 1.8m and is able to achieve a maximum full load speed of 21kn and workload speed of 25kn.
The CTV has a deck area of 140m², as well as 24 seats for personnel.
The 1.2GW Hornsea Project one wind farm is located some 120 kilometres off the coast of Yorkshire. The wind farm has recently produced its first power, and is slated for the full commissioning in 2020.
Photo: Mik Henriksen/LinkedIn
Related news
List of related news articles