Boskalis, NKT Win Ostwind 2 Export Cable Deal
Boskalis and NKT have secured export cable contracts by 50Hertz for the Ostwind 2 offshore grid connection in Germany.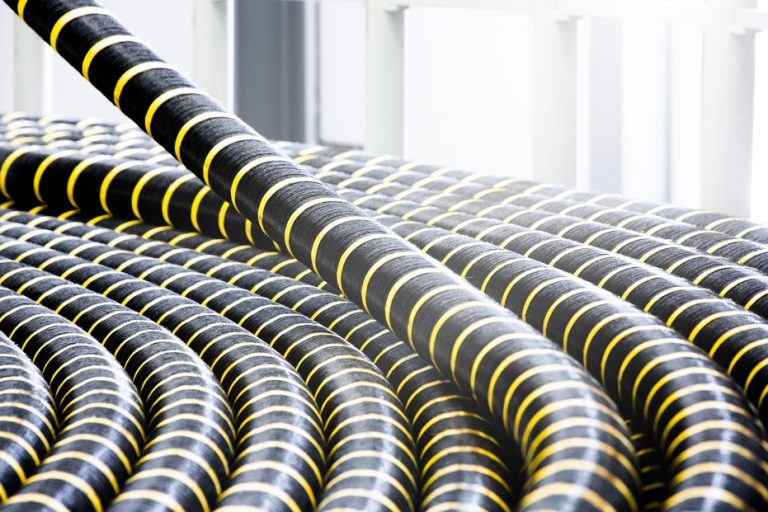 The contracts will be executed in a consortium, with NKT supplying some 270km of 220kV high-voltage AC XLPE offshore export cable and 8km of 220kV high-voltage AC XLPE onshore cable, and Boskalis responsible for the installation.
The cable will connect the planned Arcadis Ost 1 and Baltic Eagle offshore wind farms to the onshore substation in Lubmin, Germany.
Boskalis will also deliver in-house services including supporting UXO survey, geotechnical and geophysical surveys through its subsidiary Gardline, as well as seabed preparation, pre-lay run, transport and installation of the export cables and seabed reinstatement.
The export cable system for Ostwind 2 will be manufactured both in Karlskrona, Sweden, and in Cologne, Germany, with production commencing in 2020.
The grid connection is expected to be completed by late 2022.
The contracts mark the largest ever export cable contracts for both companies. Boskalis' contract has a value of more than EUR 250 million and NKT's approximately EUR 300 million in market prices.
"I am excited that we book our largest ever AC high-voltage export cable order with the Ostwind 2 project," NKT Interim CEO Roland M. Andersen said.
"For NKT this is the first order where our customer benefits from power cables being manufactured at both our high-voltage plants. This enables more efficient production planning and more flexible deliveries for our customer."