Ex-Coal Power Plant Starts Offshore Wind Makeover
Commercial Development Company (CDC) is rebranding the retired coal-fired power plant Brayton Point Power Station in Massachusetts, U.S., to a support center for the offshore wind industry.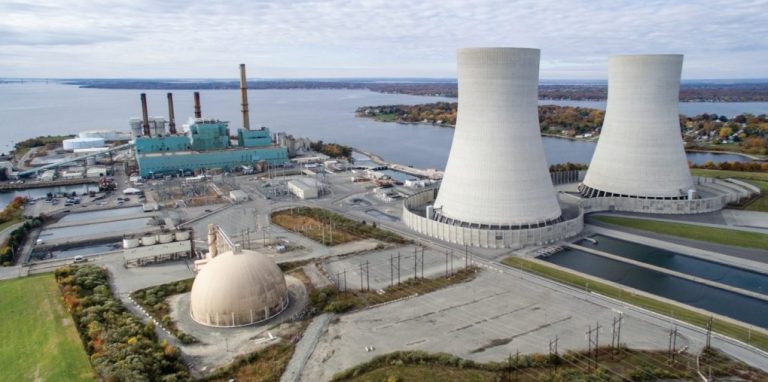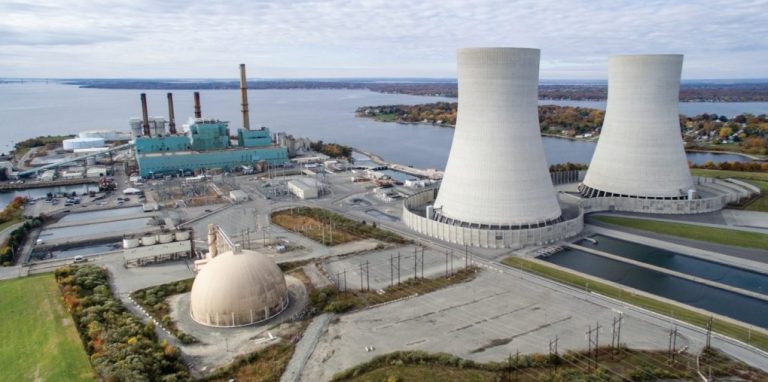 The Brayton Point Commerce Center will act as a logistics port and manufacturing hub offering 300ha of waterfront property, a deepwater port capable of berthing large trans-Atlantic vessels and access to a local talent pool, CDC said.
According to the U.S. company, Brayton Point is now also located in close proximity to designated offshore wind areas in the Atlantic Ocean.
"We believe the outstanding logistical attributes of Brayton Point combined with public support for energy diversification has created a historic opportunity to help advance the offshore wind energy sector with this development," said Stephen Collins, Executive Vice President of CDC.
"The acreage available will also give the Brayton Point Commerce Center the capacity to accommodate other industries as well."
At the end of 2017, the real estate and brownfield redevelopment company announced the plans to buy Brayton Point Power Station and officially concluded the acquisition at the beginning of this year.
The plant was once the largest of its kind in New England generating 1,600MW of electricity and bringing local jobs and tax revenue, CDC said.
The company believes this redevelopment project will return Brayton Point to a state of productivity and growth by using many of the same attributes that made it successful in the past.
"It is exciting to see Brayton Point evolve into the Brayton Point Commerce Center," said Senator Michael J. Rodrigues (D-Westport).
"Adapting this strategically important site to better support the Commonwealth's energy diversification efforts will be beneficial to the area.  Furthermore, Brayton Point is always a topic of conversation, so I am glad that the new website will offer transparency to the community.
Vineyard Wind officials visited the site of the former coal-fired power plant in August as part of efforts to explore its potential role in the construction of its 800MW offshore wind project.
According to Lars Thaaning Pedersen, Vineyard Wind CEO, the site could be used for manufacturing turbine foundations or other parts due to its coastal position and access to major transportation infrastructure.