How to Commercialise Floating Offshore Wind?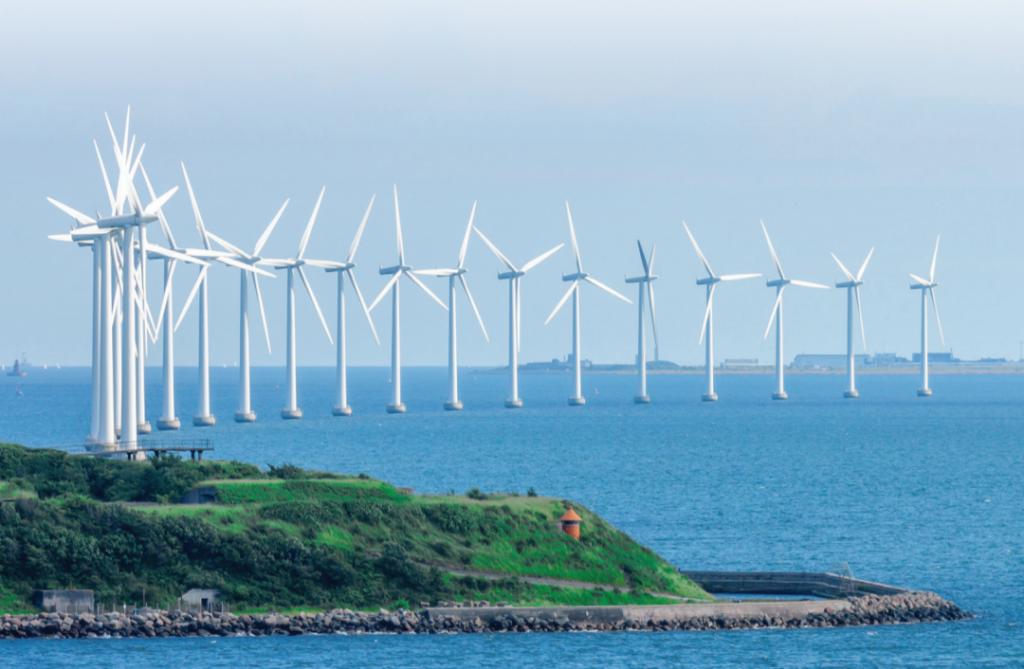 By Jon Harman, Head of Renewable Energy and Portfolio Director, New Energy Update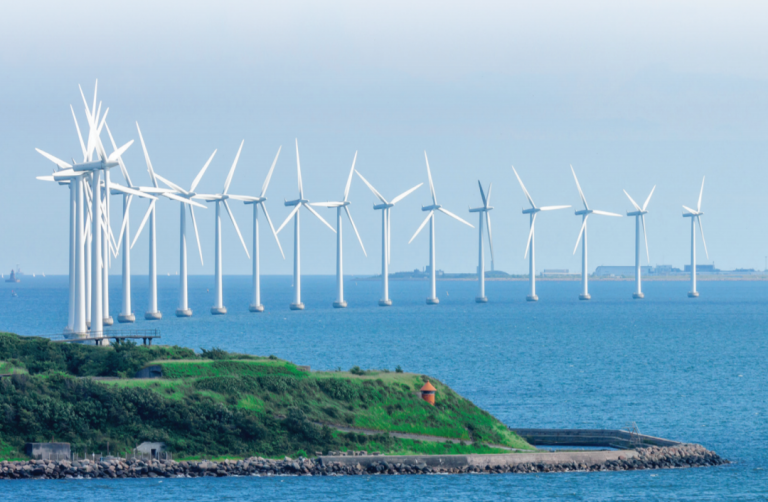 Floating offshore wind may still be in the demonstration phase, but the success of early pilot schemes and the plunging prices of fixed foundation machines mean investors are already eyeing the vast new markets the technology will open.
According to the latest BNEF figures, at least 237 MW of floating offshore wind capacity will be installed worldwide just two years from now, in 2020. Putting that into perspective, the first fixed foundation offshore wind farm was the Vindeby project in Denmark, installed in 1991. It took more than a decade before cumulative global offshore wind capacity exceeded the 200 MW figure.
Indeed, it is the very hard-won success of fixed offshore wind technology – coupled with the long-term experience of the offshore oil and gas industry – that is catapulting floating wind down the commercial development pathway.
Built by Norway's Equinor (formerly Statoil) and Abu Dhabi's Masdar the pioneering Hywind Scotland project is floating some 25 km (16 miles) off the coast of Peterhead, near Aberdeen. Billed as the world's first floating wind farm, it has just five turbines and the 30 MW project reportedly cost some NOK 2 billion ($243 million) to build. But it marks a major turning point for floating wind.
Úna Brosnan, Businesss and Strategy Development Manager at engineering consultancy firm Atkins, explains: "There have been some major milestones over the last couple of years, starting with the Hywind Scotland project. That success has been pivotal to the industry. It has worked, it is demonstrating higher capacity factors well above fixed offshore wind."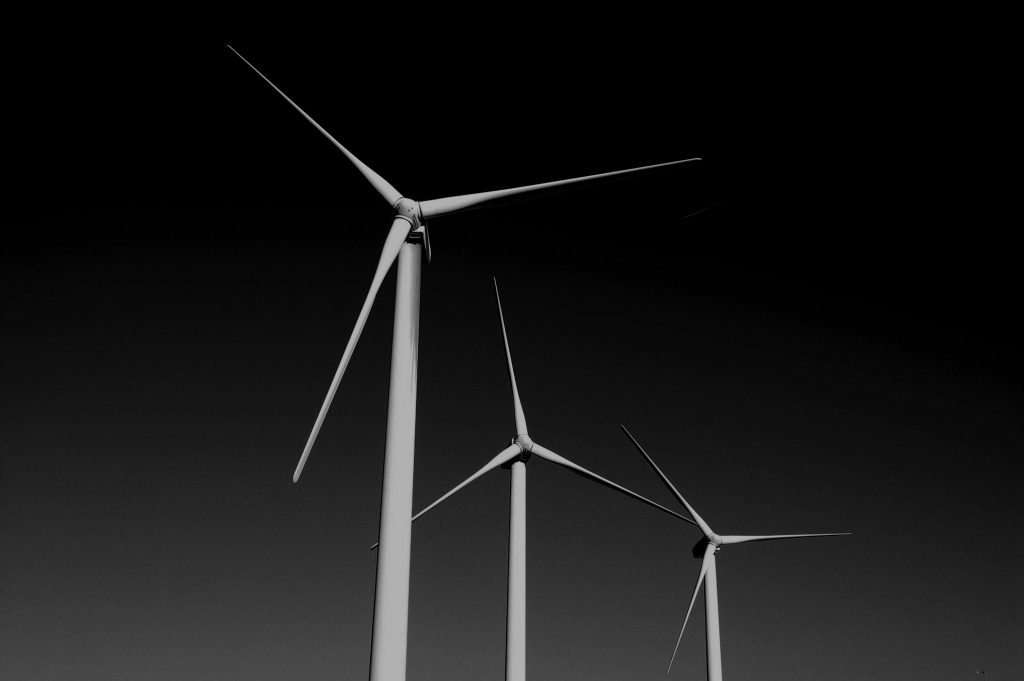 Demonstrating the commercial case for floating wind
With technology pilot plants apparently successful, the next key step toward full commercialisation is to build scale and prove bankability.
As Brosnan says: "One of the big things for us has been the cost reduction in the fixed side, we're certain to reap the rewards of some of that. The pilot projects in Scotland and France have really been helping to get the industry off the ground. Now it's all about the road to commercialisation."
The industry is responding with a slew of project announcements.
For example, having had its 2 MW demonstrator installed off Aguçadoura, Portugal, for five years, Principle Power Inc, is now using its Windfloat technology at several larger-scale projects. It has secured the backing of a series of major energy interests in doing so.
A pair of 24 MW developments using Windfloat technology are due to be commissioned over the next few years. WindFloat Atlantic, also off Portugal, is due to be commissioned in 2019 and is under development by a consortium including ENGIE and EDPR using the 8 MW MHI Vestas V164 turbine. Meanwhile, the Les éoliennes flottantes du Golfe du Lion project off France is also backed by a consortium including ENGIE and EDPR using the 6 MW GE/Alstom Haliade 150 machine. It is expected on line by late 2020.
Floating wind technology is also attracting big name backers. Like Equinor before it with Hywind, earlier this year the Norwegian oil services company Aker Solutions also staked a claim in the floating wind sector with the purchase of an initial 5% stake in Principle Power. That stake will increase to 10% by the end of this year.
Commenting on the development Aker Solutions Chief Executive Officer, Luis Araujo, noted: "We see a major opportunity in offshore floating wind. Combining our capabilities with Principle Power's technology will help advance floating solutions for offshore wind, reducing costs and risks and spurring further growth."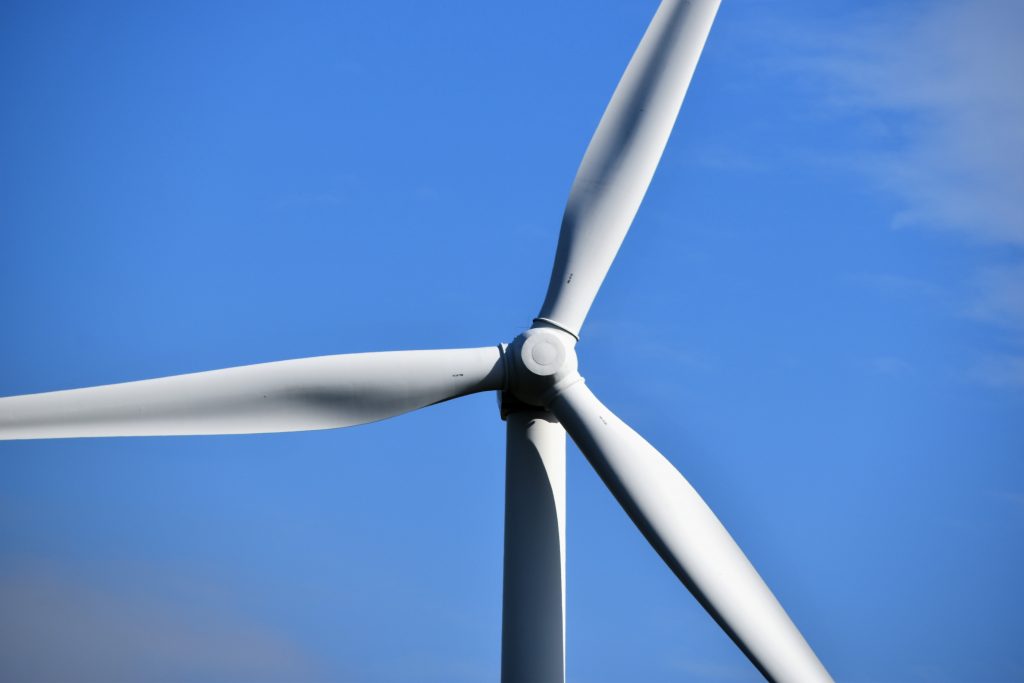 Certainly there are a host of similar scale pre-commercial developments underway in Europe and elsewhere, but there is growing evidence of commercial-scale development too. For instance, one of the most recent floating wind project announcements comes from Germany's EnBW.
EnBW sees maturity of the enabling floating offshore wind technology as representative of the future of offshore wind. Hannah König, Head of Wind and Maritime Technology at EnBW, emphasises the position: "If you look at our timeline, the plan for this large commercial floating offshore wind farm is rather long. We're not trying to do that tomorrow, but in 7-8 years and what we're confident about is that the industry will mature in that time – the technology will be ready when we need it."
König continues: "There are a lot of things we can implement from oil and gas. It's really not disruptive or incredibly new. We are absolutely confident that putting a wind turbine on a floating foundation will work based on what we already see today."
By taking an early, potentially higher risk position in terms of the pre-commercial demonstration projects, utilities and others are hoping to align themselves for future market expansion and get an early market lead.
This is a point picked up by Ardoise: "Investment in early small projects to get good insight in order to build the model. The idea is to gather enough experience so they can translate that into much larger projects."
The necessity of establishing bankability credentials also remains a key challenge for any new technology. Arthur Dussillol, from renewable project investment advisory firm Green Giraffe, explains: "Banks will require precedents and a track record. For most developers and technology providers they want to put something in the water as soon as possible, to be the first to have a track record and be the first one to be bankable. That's why there's been quite an array of projects and that's why they are going pretty fast at the pilot or pre-commercial, level."
Both offshore wind and floating offshore structures are proven technologies and their risks are well understood. However, although the development of floating technology is clearly on an accelerated trajectory, there are still challenges to overcome.
Brosnan highlights a few: "There are some technical issues around fabrication, the dynamic effects around the turbines as a floating system, looking at elements like the dynamic cables, and control systems are really important for platforms like this."
Certainly, there's a lot of work being done by industry and turbine manufacturers in this area currently, but there are also supply chain and logistics issues to consider if floating wind is to reach scale in a timely way.
"There are a number of unknowns that remain concerning serial production and logistics," says Ardoise, "for example, most of the construction is set to take place on the quayside onshore. It creates new logistics problems".
He continues: "The key challenge to overcome is to understand what is required to get this industry to scale, understanding and identifying the right way of doing things, for example utilizing construction capacity from the oil and gas sector."
This whitepaper was produced in conjunction with the 11th Annual Offshore Wind Europe 2018 conference and exhibition, taking place at London Novotel West, 27th – 28th November.
Note: The opinions, beliefs, and viewpoints expressed in this article do not necessarily reflect the opinions of Offshore WIND.