Jan De Nul Gets to Work in Taiwan
Jan De Nul has kicked off the onshore cable installation activities for Taiwan Power Company's Changhua offshore wind farm project.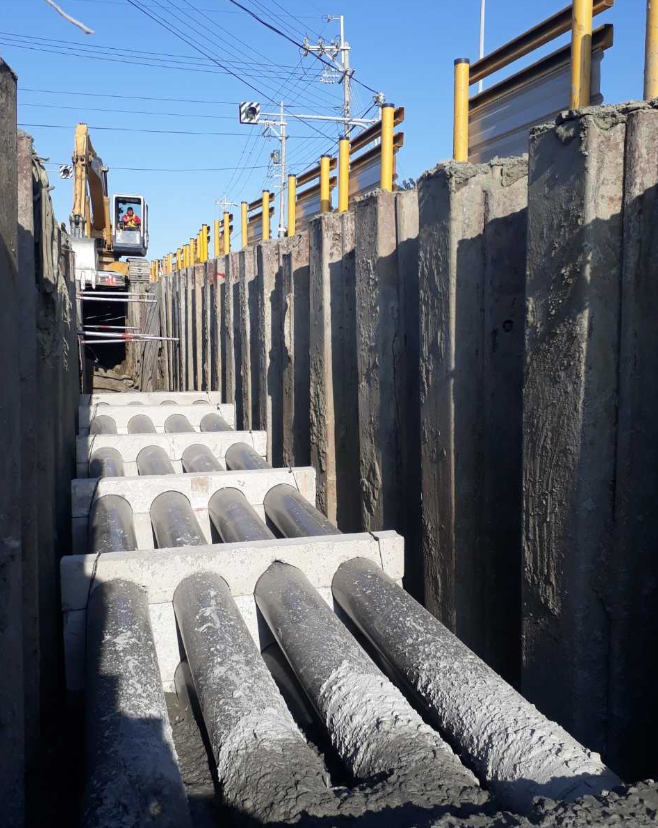 In the first phase, the Jan De Nul-Hitachi consortium is executing the onshore cable installation works to connect the existing onshore substation to the cable interface near shore. The onshore cables are currently being installed in an underground track of 13 kilometres of duct banks. For these construction works, 2 kilometres of horizontal directional drillings are performed over 13 different locations and 45 prefabricated manholes are installed.
Onshore works will take 20 months and are executed by the Taiwanese subcontractor Star Energy Corporation. The connecting submarine cable will be installed in the course of 2020.
The Changhua offshore wind farm contract was awarded to the Jan De Nul-Hitachi consortium in April 2018. The project entails the manufacturing and installation of 21 5.2MW offshore wind turbines for the wind farm off the coast of Fangyuan in Central Western Taiwan.
The works also include manufacturing and installation of all equipment as well as operation and maintenance for a period of five years.
Jan De Nul is responsible for the design, fabrication and installation of the foundations, the installation of the wind turbines, the supply and installation of the onshore and offshore cables as well as for the upgrading of the substation.
Hitachi Ltd. is in charge of manufacturing, assembly, operation and maintenance, and other works related to the offshore wind turbines with a downwind rotor. A particular feature of the design is that the foundations and wind turbines are designed to withstand cyclonic waves and winds, and earthquake loads, Jan De Nul said.
Manufacturing of the wind turbines is planned mainly during 2019 in order to deliver them in early 2020. Test operation of the equipment is targeted to start in the summer of 2020, and the completion is scheduled for the end of December of the same year.