Stemat Spirit Lays First Hohe See Cables
Boskalis Subsea's cable laying vessel Stemat Spirit has started laying inter-array cables on the 497MW Hohe See, EnBW, the developer and majority owner of the wind farm in the German North Sea, said.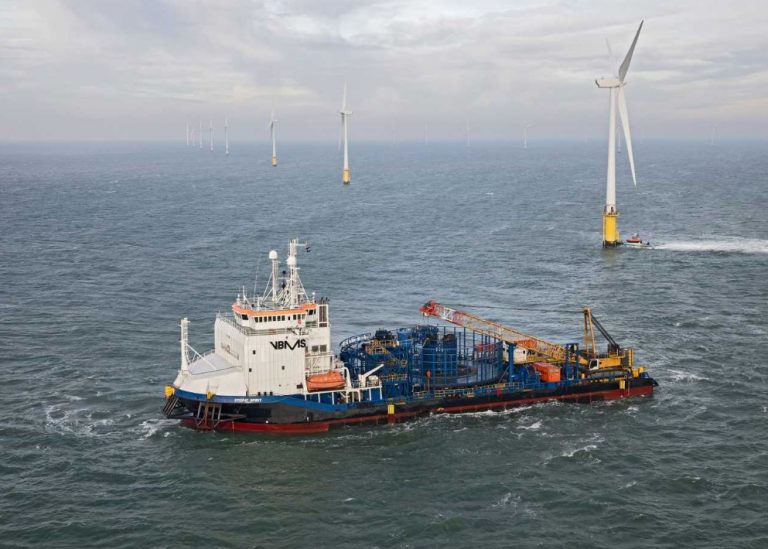 Stemat Spirit started loading the first batch of inter-array cables at the end of July.
Boskalis is in charge of supplying, installing, burying, terminating, and testing seventy-nine 33kV inter-array cables on the Hohe See wind farm.
The company will also carry out the inter-array cable works on the adjacent 112MW Albatros, as well as interconnect the two wind farms.
Hohe See is located 95 kilometres north of Borkum and 100 kilometres northwest of Helgoland, in the immediate vicinity of Albatros.
Offshore construction on the two wind farms which are being developed jointly started in April 2018 with the installation of the first monopiles.
Hohe See comprises 71 and Albatros 16 Siemens Gamesa 7MW wind turbines scheduled for full commissioning by 2019.