New York Zones In on Offshore Wind
New York Governor Andrew Cuomo has called on the US Department of Interior to delineate and lease at least four new wind energy areas recommended by the state's Offshore Wind Master Plan.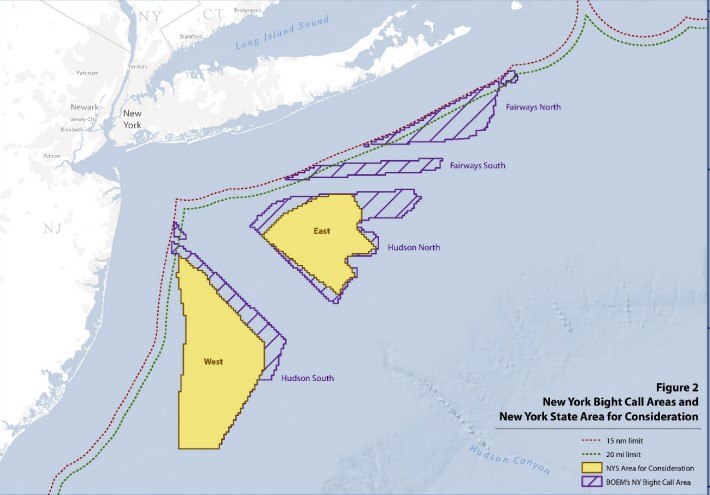 The new four lease areas, totalling 3.2GW, would support New York's offshore wind initiative which calls for the development of 2.4GW capacity by 2030. The 90MW South Fork project is already underway, with another 800MW of capacity expected to be procured by 2019, Cuomo said.
The lease areas are situated on the New York Bight, an area of shallow waters between Long Island to the north and east and the New Jersey coast to the south and west.
The letter also enclosed the state's comments on the Department of Interior Bureau of Ocean Energy Management's (BOEM) Call for Information and Nominations, which closed on Monday, 30 July.
BOEM initially identified four potential call areas in the New York Bight, Fairways North, Fairways South, Hudson North, and Hudson South, which included 222 whole OCS blocks and 172 partial blocks and covered approximately 2,047 square nautical miles.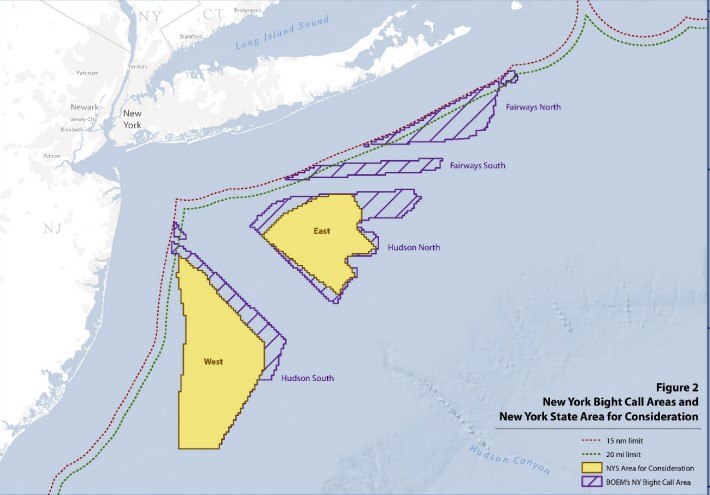 In its comments, the state deferred consideration of Fairways North and South as potential lease areas, and also removed certain areas within Hudson North, and Hudson South to ensure that landward-most boundary of any lease area is at least 20 miles from shore.
"New York submits the enclosed comments supporting the identification of the most optimal future wind energy areas in the New York Bight, supported by the State's Offshore Wind Master Plan and its 20 supporting studies published earlier this year," Cuomo said.
"Let me be clear: our commitment to offshore wind is smarter, cleaner, and safer than the frightening federal proposal to allow offshore drilling. Instead of trying to revive the fossil fuel industry, I call on you to join us in our efforts to build a 21st century clean energy economy."