Merkur Inter-Array Cables In Position
Deutsche Offshore Consult GmbH (DOC) has completed the supervision of the inter-array cable installation at the 396MW Merkur offshore wind farm in the German North Sea.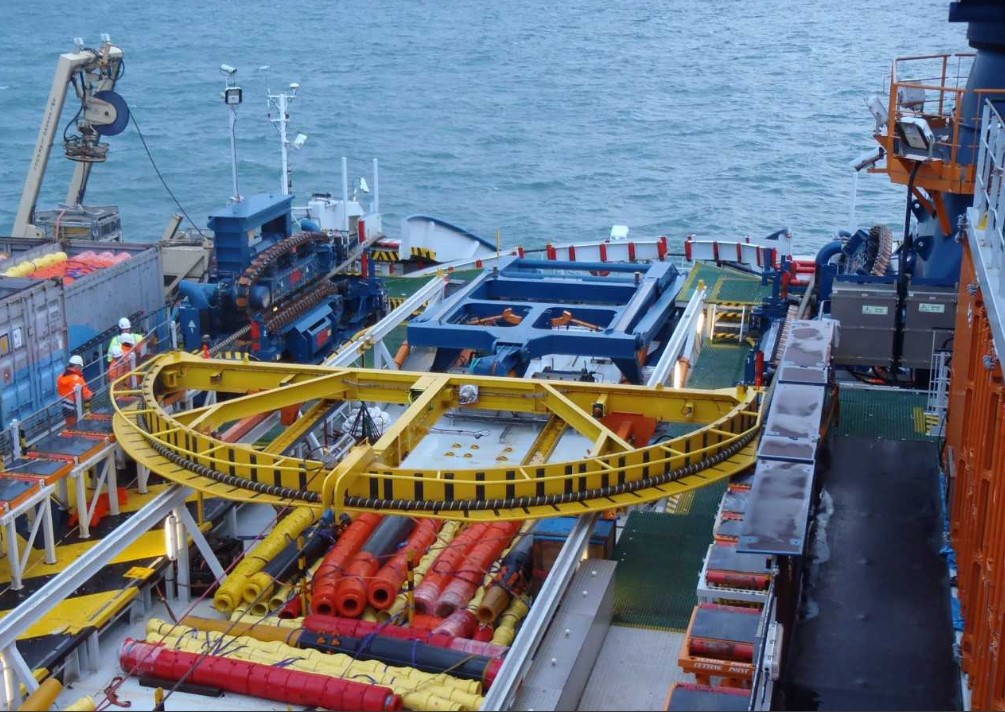 The job of supervising the inter-array cable installation began with the monitoring of cable production in Sweden and Norway and concluded with successful tests of the cables at sea, DOC said.
DOC provided Merkur Offshore GmbH with onshore and offshore site supervisors and also contributed its own expertise during all tasks of the project.
Merkur is located in the German Exclusive Economic Zone (EEZ) in the North Sea approximately 45 kilometres north of the island of Borkum, and it covers an area of 47 square kilometres.
DOC's team was deployed on six different special vessels to supervise cable laying, burying, cable connection work as well as the subsequent tests for Merkur Offshore. The inter-array cables were installed by Tideway, part of DEME Group.
The cabling has an overall length of 84.6 kilometres and a total weight of approximately 2,700 tonnes.
DOC was also involved in the construction phase of the offshore substation platform in Belgium. The platform relays the electricity that is generated to TenneT's DolWin gamma substation.
Jörg Engicht, Managing Director Deutsche Offshore Consult GmbH, said: "We thank the MERKUR Offshore team for the good cooperation as well as the trust they placed in us. The successful completion of the inner array cable installation of the wind farm is an important milestone of this impressive offshore wind project, and we are proud to have contributed to it."
The Merkur offshore wind farm comprises 66 GE Haliade 6MW wind turbines. The wind farm is expected to be completed by the end of 2018 and put into operation in 2019.
Dr. Lars Gonschorek, Senior Project Manager Balance of Plant, Merkur Offshore GmbH, said: "DOC has continuously provided excellent support throughout different phases and in various work-packages of the MERKUR Project. DOC has delivered highly specialized expertise already in the design phase, and continued its performance in the fabrication, installation and commissioning, especially of the inner array cables. I would like to thank DOC for the good cooperation, including the flexible provision of qualified experts and meeting the Project's requirements at all times."