Horizon and Seaforth Finish Vineyard Wind Site Survey Fieldwork
Horizon Geosciences and subcontractor Seaforth Geosurveys have completed the fieldwork phase for geophysical surveys and geotechnical investigations at the Vineyard Wind offshore wind project in Massachusetts, US.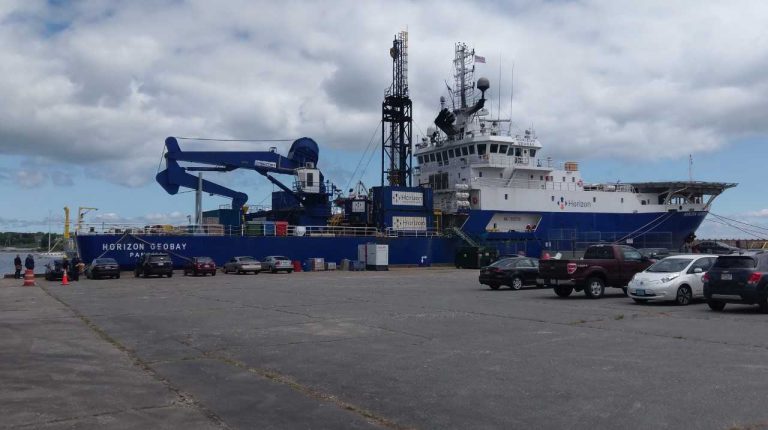 Horizon provided the dynamically positioned geotechnical drilling vessel Horizon Geobay to collect soil data for foundation engineering and installation assessment at the locations destined for the wind farm's turbines.
Seaforth conducted the geophysical work using the vessel Kommandor Iona for bathymetry, seabed imaging, sub-bottom and magnetometer data for seabed clearance, inter-array cable routing, and lateral variability assessment.
According to Horizon, a complex lab testing program is currently in process.
"This is a significant project for both Horizon and Seaforth as we see significant future opportunities in US offshore wind. Being involved in one of the earliest ground investigations for a large scale offshore windfarm in the US is a great achievement for both companies,'' Lance Hanson, Projects Director for Horizon Geosciences, said.
The Vineyard Wind project has recently been selected as a preferred solution in the Massachusetts Green Communities Act Section 83C RFP for offshore wind energy projects.
The project proposal includes building an 800MW offshore wind farm, with the construction phase expected to begin next year.