Revolution Wind to Bring USD 250 Million to Rhode Island
Deepwater Wind will invest USD 250 million locally for its Revolution Wind offshore wind project in Massachusetts, US, including a USD 40 million private investment in Rhode Island ports ProvPort and Quonset Point.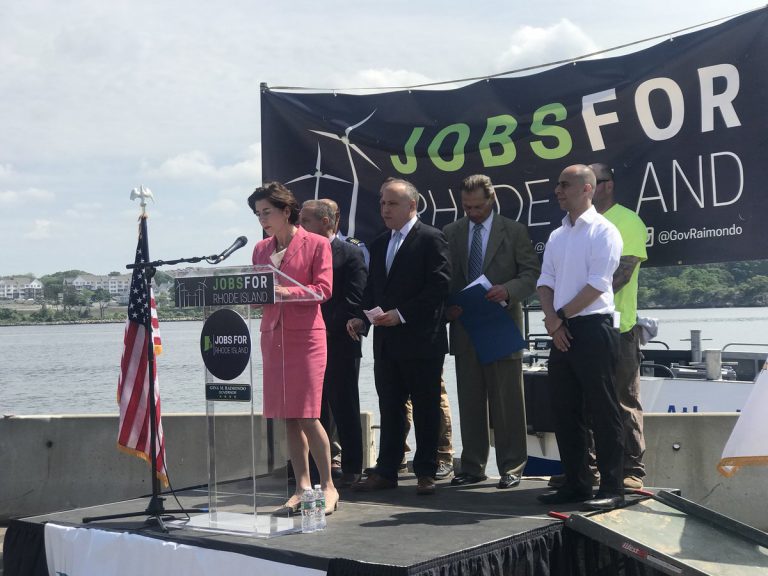 According to Deepwater Wind, the project, for which the company had not requested nor will receive any state tax incentives or credits, is expected to create more than 800 direct construction jobs, hundreds of indirect jobs and 50 permanent jobs for Rhode Island residents at every skill level.
"This renewed partnership with Deepwater Wind will bring hundreds of jobs to our shore and enough clean energy to power hundreds of thousands of homes. The next industrial revolution is in renewable energy," said Rhode Island Governor Gina M. Raimondo.
The State of Rhode Island selected Deepwater Wind to construct the Revolution Wind offshore wind farm in May, almost a year and a half after the developer launched the first US offshore wind farm, the 30MW Block Island located off the Rhode Island coast.
"We're keeping our promise to Rhode Island," said Deepwater Wind CEO Jeffrey Grybowski. "We've always known that the Block Island Wind Farm would be just the start of a much bigger opportunity for Rhode Island, and Revolution Wind is exactly what we envisioned. We're proud to make major new investments in our home state and to put hundreds more Rhode Islanders to work building Revolution Wind."
Survey work is already underway at the lease area between Block Island and Martha's Vineyard, while local construction work could begin as early as 2020 once all permits are obtained.
The 400MW Revolution Wind offshore wind farm is expected to be fully commissioned by 2023.