Deepwater Wind Claims Rhode Island Offshore Wind Prize
The State of Rhode Island has selected Deepwater Wind, the Rhode Island-based clean energy developer, to construct a new, 400-megawatt offshore wind farm.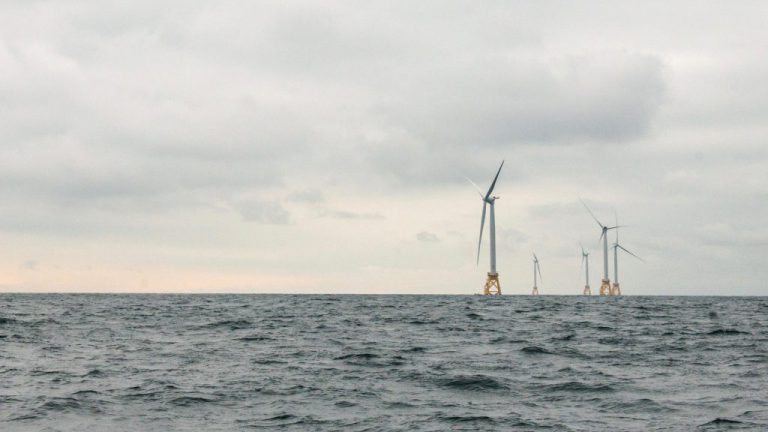 The Revolution Wind project was selected through a competitive offshore wind procurement process in collaboration with Massachusetts.
Deepwater Wind is the owner and developer of the 30MW Block Island Wind Farm, the first offshore wind farm in the US waters, currently operating off Rhode Island.
"Rhode Island made history when we built the first offshore wind farm in the United States," said Rhode Island Governor Gina M. Raimondo.
"Today, we are doing it again. This new, large-scale offshore wind project will bring clean and low-cost power to Rhode Islanders and further diversify our energy resources–all while adding good-paying jobs to our growing economy."
Deepwater Wind's Revolution Wind project was selected through Rhode Island's participation in a clean energy procurement process conducted by the Commonwealth of Massachusetts. Rhode Island state agencies, including the Office of Energy Resources and the Division of Public Utilities and Carriers, independently evaluated the proposals.
"Rhode Island pioneered American offshore wind energy, and it's only fitting that the Ocean State continues to be the vanguard of this growing industry," said Deepwater Wind CEO Jeffrey Grybowski.
"We applaud Governor Raimondo for her bold commitment to a clean energy future. We are building a new industry here in Rhode Island while driving down the cost of clean energy. Revolution Wind will mean lots of jobs for Rhode Island and major investments in local infrastructure."
Deepwater Wind will now enter negotiations with National Grid, which will submit a proposed contract to the Public Utilities Commission for regulatory review. The project will also be subject to a federal approval process before it proceeds.