Vineyard Wind to Kick Off Geophysical Surveys in April
With the first days of April, Vineyard Wind will commence geophysical surveys at its offshore wind lease area, and between the lease area and Cape Cod.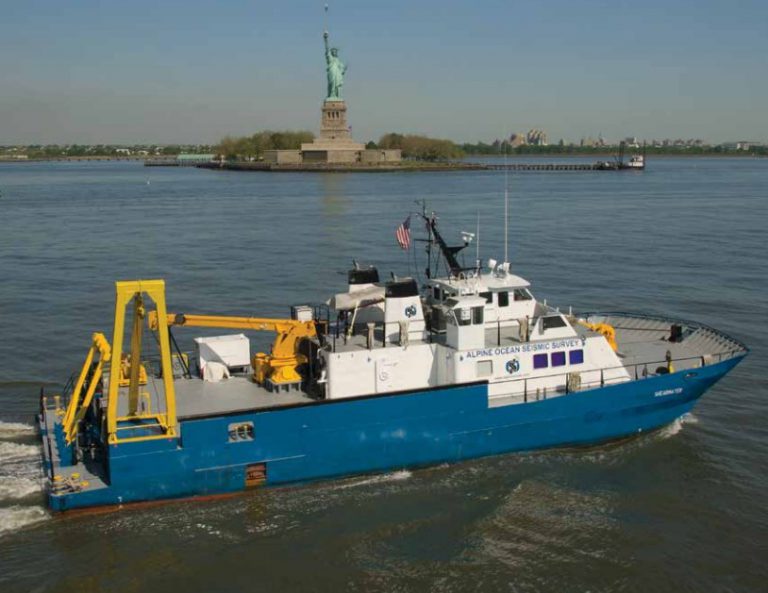 Information gathered will be used to further design the offshore wind farm, as well as to determine the location for the cable route from the wind farm to shore. The developer will select a single final cable route once the surveys are completed.
The surveys will be carried out by Alpine Ocean's R/V Shearwater and R/V Henry Hudson, and Hays Ships's R/V Kommandor Iona.
The works will last for four months.
In advance of the surveys, Vineyard Wind sought contact with fishermen who are or may be working in the survey area. The developer pointed out it is committed to communicating and working with the local fishermen in the region during all stages of development of the proposed oshore wind farm.
A few days ago, Vineyard Wind entered into a collaborative agreement with the University of Massachusetts Dartmouth's School for Marine Science and Technology (SMAST) to assess fisheries in order to further public understanding of offshore wind development impacts.
The Vineyard Wind offshore wind turbine array will be located in the federal waters approximately 34 miles south of the Cape Cod mainland and 14 miles from Martha's Vineyard.
The company has leased an area of about 160,000 acres where it hopes to build as much as 1,600MW of wind energy. Massachusetts plans to have 1,600MW of offshore wind energy online and operating by 2027. In December 2017, Vineyard Wind submitted a proposal to deliver power generated by its 800MW offshore wind farm in Massachusetts, shortly after it applied for federal and state construction permits.