Huisman Preparing Aeolus for New 1600-Tonne Crane
Van Oord's vessel Aeolus is currently docked alongside Damen Shiprepair Rotterdam facility, where Huisman is preparing the vessel for the installation of a new 1,600t crane, after Aeolus has been fitted with a stronger, broader deck.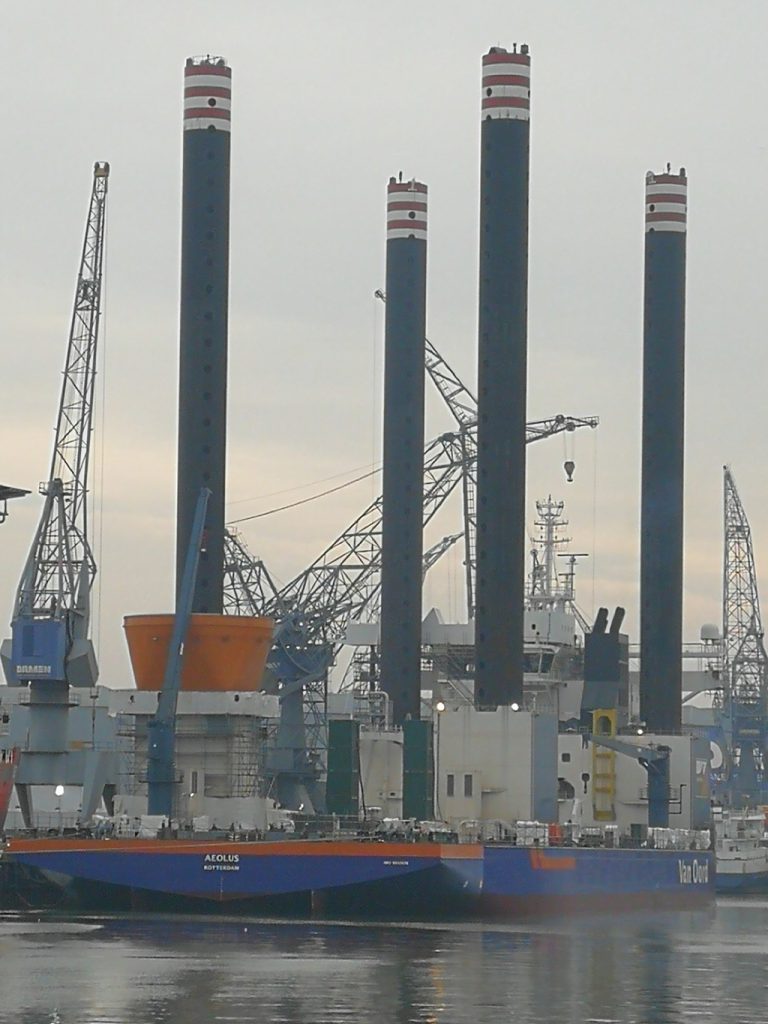 The new 1,600t crane will be placed on the new leg-encircling pedestal on the port side.
The old 900t crane was removed in the fall of 2017, when the new larger support for the base of the crane around the port aft leg was fitted.
There are no specifics on the completion of the Aeolus upgrade, however, according to the announcement of the contract between Damen and Van Oord from March 2017, the upgraded vessel is expected to be operational this spring.
Damen has been responsible for the installation of a new accommodation unit providing accommodation for an extra 25 persons, a strengthened main deck raised some 1m above the existing main deck, and sponsons placed for most of the length of each side of the vessel, adding an extra 3m to the breadth of the main deck. The new main deck sections were constructed at other Damen sites and shipped to Schiedam on the inland water way.
The new crane housing A frame and boom is being constructed by Huisman Engineering in the fabrication facility neighbouring Damen's site in Schiedam.
Reporting: Dick Hill, Offshore WIND/ Navingo; Editing: Offshore WIND Staff
---
Correction: The article was updated on 22 February to state that the Aeolus is currently situated alongside Damen's facility and not Huisman's.