GustoMSC Commissions Apollo's Jacking System
GustoMSC has commissioned the jacking system for GeoSea's multi-purpose self-propelled jack-up vessel Apollo at the Uljanik Shipyard in Croatia.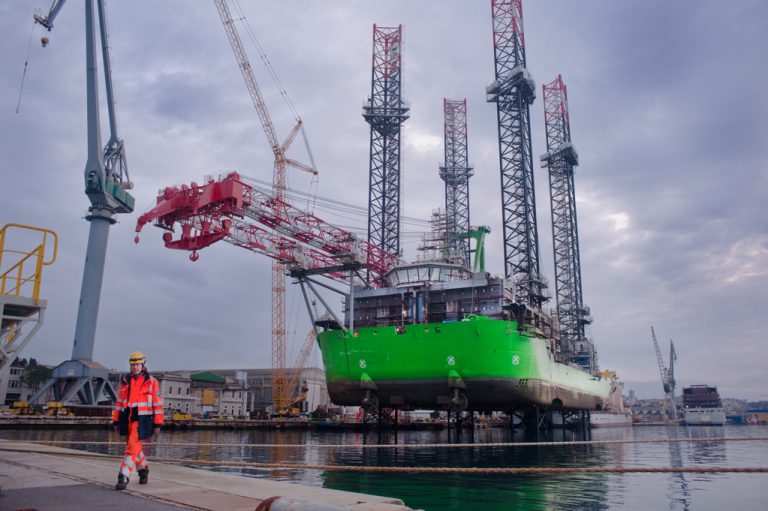 Based on the GustoMSC NG-5500X design, the vessel is especially suitable for offshore wind installation and maintenance work, along with operations in the oil and gas industry, given its ability to undertake fully loaded voyages to offshore sites and to stand safely on the larger water depth locations, GustoMSC said.
Apollo is outfitted with 106.8m long lattice legs that allow the vessel to operate in water depths of up to 70m.
GeoSea's new jack-up vessel is also equipped with an 800-ton leg crane installed over the jack-house and around the aft leg.
The main deck of ± 2,000m2 is locally reinforced for the transportation of large and heavy components or temporary living quarters. The jack-up will have standard accommodation for 90 persons on board upgradable to 150.