Ridderflex Equips GeoSea for Inter-Array Cable Connection
Dutch company Ridderflex has produced and delivered about 180 customised polyurethane hang-offs and plugs to GeoSea, the company now using these tools to connect the inter-array cables to the wind turbines at Belgian Rentel offshore wind farm.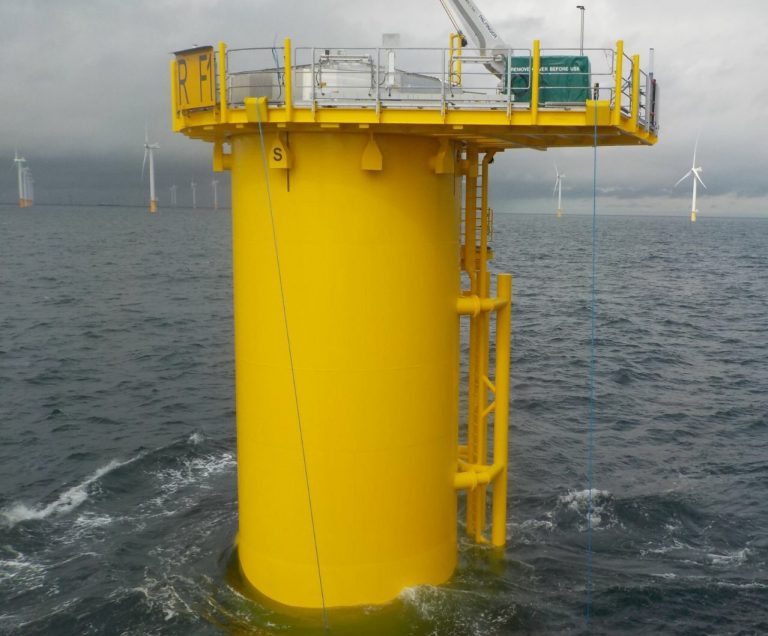 Ridderflex and GeoSea worked together on developing the customised solution, which includes a polyurethane hang-off used on a transition piece to lead the cable through the cable entry, and a polyurethane plug that prevents damage to the cable when it is pulled through the cable entry.
In order to transport the electricity produced by Rentel wind turbines to the consumers, the inter-array cables are installed to connect the wind turbines to each other and to the offshore substation, from which the electricity is taken ashore by a 40km long export cable.
Near the landfall, the export cable will connect with the onshore cable that runs underground to the new high voltage station Stevin in Zeebruges.
DEME, with its subsidiaries GeoSea and Tideway, is the Engineering, Procurement, Construction and Installation (EPCI) contractor for the wind farm.
The cable manufacturer Prysmian is in charge of supplying the inter-array cables, installed between 42 Siemens 7.35MW wind turbines.
The 309MW Rentel offshore wind farm is expected to deliver power to the Belgian grid by mid-2018, while the entire project is planned to become fully operational by the end of 2018.